2014 Paris Biennale wrap-up: The world's most exclusive jewels, many of which are years in the making.
This September saw the highest number of jewelry exhibitors in the Paris Biennale's 52-year history. Highlights have been transported to London for a satellite Biennale, the only one of its kind in the world.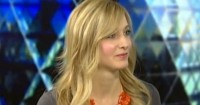 BY CLAIRE ADLER
Even if you missed the Paris Biennale, you're still in with a chance of seeing some of the treasures for yourself. The Paris Biennale, which came to a close Sept. 21st, is the kind of event that will have inspired students of jewelry design and craftsmanship as much as life-long connoisseurs.
Celebrity spotters would have enjoyed it, too. A designer-clad crowd included novelist Danielle Steel, model Natalia Vodianova, and actress Juliette Binoche (fresh from filming in Sicily), who attended the opening gala dinner wearing a Bulgari collar of aquamarine, amethyst and diamonds. "It's like river water," Binoche was quoted as saying of her enormous neckpiece. "For me, jewels are art. It's the same idea as a painter painting."
While the Biennale is primarily an art and antiques show, the presence of jewelers is growing. The world's top jewelers including Cartier, Boucheron, Piaget, and Chaumet spend from 18 months to three years preparing unique pieces and special collections designed for the bi-annual event. While Cartier and Boucheron exhibited at the first Paris Biennale in 1962, Chanel and Dior began showing at the Biennale when fashion houses making fine jewelry were first introduced in 2006.

The world's most exclusive jewels
The most exclusive kind of jewels are unique pieces, those which are handmade and void of industrial process. This probably explains why Van Cleef & Arpels chief executive and president Nicolas Bos remarked early this summer that the company is already at work on its 2016 Biennale collection. Meanwhile, Cartier, which presented 104 unique pieces in its Royal Collection, including watches and bags encrusted with jewels, had its three Parisian ateliers working on its 2014 Biennale pieces for the better part of the last two years. A historic jewel, the Royal Pearl previously owned by Queen Mary formed the centrepiece at Cartier and inspired the maison's entire display and collection.
With Paris-headquartered Dior, Chanel, Van Cleef & Arpels, Cartier, Boucheron, and Chaumet all on show, the Biennale is a celebration of exquisite French jewelry. The Chaumet workshop used to craft jewels for this year's Biennale, including a long necklace of lapis lazuli beads with diamonds and blue sapphires involving over 600 hours of work, is the same workshop where during the eighteenth century, jewels were crafted for Napoleon I's wedding to Josephine in 1796 and for Napoleon's coronation crown and the decoration on his sword.
In a recent Vogue article, doyenne of fashion journalism Suzy Menkes recalled the moment earlier this year when, standing in Paris on the Place Vendome, home to the world's most influential jewelers, she realised she wouldn't be able to make it to this year's Paris Biennale due to a clash with New York Fashion Week. "I looked at the white clouds whipping across a sapphire-blue sky above the Place Vendome in Paris – and I cursed," wrote Menkes, likely to be far from the only globe-trotting sybarite who regretted she didn't get closer to the dazzling splendor of the 2014 Paris Biennale.


Diamonds topping 100 carats 
New York fine jewelry dealer Siegelson was the destination for a treasure trove of Art Deco jewels, while David Morris and Giampiero Bodino were newcomers and Wallace Chan remains the sole Asian exhibitor. Graff showed his Royal Star of Paris – a brooch incorporating the 107.46 carat yellow Graff Sunflower and the Graff Perfection, a 100 carat D flawless pear-shaped diamond drop. Given that diamonds larger than 100 carats are extraordinarily rare, having two in one jewel is beyond museum-worthy. Meanwhile, Graff's Collier Bleu de Reve brings together a 10.47 blue diamond and a 4.22 carat old-mine Colombian emerald.
"When you search for the perfect precious gemstone you should look for an emerald greener than green, a ruby redder than red and a sapphire bluer than sapphire," said Laurence Graff, chairman of Graff Diamonds. "The emerald in the Collier Bleu de Reve really is greener than green and incredibly clear. It is one of the most exquisite emeralds I have ever seen – a true treasure."



World luxury mecca hosts London Biennale
Now none other than world-class luxury mecca Harrods is celebrating the Biennale's 27th anniversary with a special exhibition of nine of the official Biennale brands within its fine jewelry department – Graff, Cartier, Van Cleef & Arpels, Chanel, Dior, Bulgari, Boucheron, Chaumet and Piaget – who will show a selection of their most important pieces, transporting the atmosphere of the Biennale to London. The Harrods watch department is also taking part by unveiling exceptional watches including the Backes & Strauss Harrods Princess set with Zambian emeralds and white diamonds, which has been created specifically for the Harrods Biennale celebrations.
Harrods is the only venue beyond the Biennale venue, the historic Grand Palais exhbition hall, to bring the key collections of the brands showcased in Paris together under one roof. The store is demonstrating its firm commitment to providing the most exclusive, one-of-a-kind retail experiences for its customers from all over the world, according to Helen David, Harrods fashion director of womenswear, accessories and fine jewelry. "We are proud to be the global exclusive partner to the Biennale brands outside of Paris," says David. "With nine of the official Biennale brands exhibiting their haute joaillerie pieces, the celebrations in-store will recreate the magical essence of the Biennale in the familiar and elegant surroundings of Harrods."
The London Biennale at Harrods runs until October 21.
—Oct. 5, 2014