Sparkle feature | David Chu: On the shoulders of a design legend
Georg Jensen chairman David Chu talks to Claire Adler about working with the late Pritzker-winning architect Zaha Hadid, his thoughts on waking each morning, and his favorite precious pieces.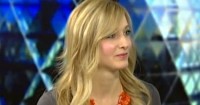 BY CLAIRE ADLER
When Danish silversmith Georg Jensen died in 1935, he was eulogised by the New York Herald as "the greatest silversmith of the last 300 years." It was quite the endorsement, especially for the son of a Danish man who sharpened knives for a living. Jensen was the ultimate poster boy for apprenticeships, having apprenticed as a goldsmith aged 14 and graduated in sculpture aged 26. With the help of a grant he toured Europe witnessing the late-19th century arts and crafts and art nouveau movements firsthand. Jensen set up his business in 1904 with his sights set beyond Copenhagen from his early days. By the late 1920s, with training in metalsmithing, fine arts, and sculpture, he had opened stores in New York, London, Paris, Berlin and Stockholm.
Cracking the US market
Jensen's distinctive bowls, candelabras, coffee pots, vases, cutlery and jewelry proved an immediate success in Denmark and rapidly spread through Scandinavia and Europe. In 1915, he cracked the US market after billionaire newspaper magnate William Randolph Hearst bought his entire display at the Pan Pacific Exhibition in San Francisco.
Standing on the shoulders of this silversmithing legend, the current incumbent at Georg Jensen is David Chu, a Taiwan-born American designer and serial entrepreneur. In the late 1990s, Chu lived three blocks away from the Georg Jensen store on Madison Avenue in Manhattan.
"Passing by the store daily, I stopped in frequently and I grew to appreciate the level of design and the integrity of the craftsmanship," says Chu. "For me, the opportunity to acquire Georg Jensen was like the opportunity to awaken a sleeping beauty. When I visited the Georg Jensen archives in Copenhagen and saw the depth and richness of the design legacy, the decades of inspiration and design genius—like Sigvard Bernadotte's 1930s pattern still found within our Home collection today—I knew I had to be a part of this extraordinary company."
From architecture to serial entrepreneurship
Now regularly to be found jetting between New York, London, Hong Kong, Beijing, and Copenhagen, David Chu originally planned to become an architect. When he took a summer drawing class at New York's Fashion Institute of Technology, a professor suggested he try designing clothes. When Chu later graduated from FIT he was named its 1996 star alumnus. After losing money on an export business which he started in Taipei with friends, he returned to the US to design jackets and soon gave birth to fashion giant Nautica, achieving $700,000 of sales in the first year and $2.5 million in its second. In 2003, Chu sold Nautica for $1 billion to VF Corporation, earning $100 million and going on to build various fashion collections and brands. In 2007, he became executive creative director at luggage brand Tumi. In 2012, the chief executive of Bahrain-based private equity firm Investcorp and a longstanding friend put in a call to Chu to discuss buying Georg Jensen, fully aware of his impressive track record at Nautica and Tumi. Investcorp and David Chu went on to acquire Georg Jensen for $150 million.
As Georg Jensen's chairman and chief creative director, Chu now focuses on collaborations with creative talents—something Georg Jensen initiated in the early 1900s with partners including the greats of 20th century Danish design Arne Jacobsen and Henning Koppel, later British designer Ilse Crawford, and French architect Jean Nouvel.
"I wake up thinking about design, its possibilities, and how to reimagine our collections at Georg Jensen for a contemporary audience," says Chu. "Bringing one of the most revered and iconic design archives in the world together with the talent and imagination of contemporary artists and designers is something I find thrilling."
A gift
The September launch of Georg Jensen jewelry created by the late Iraqi-born British architect Zaha Hadid, the first female architect to win the Pritzker Prize, was especially poignant given Hadid's untimely passing in March. When in May I tried on Hadid's jewels, especially the Lamellae Twisted Cuff, during a preview in London's Georg Jensen store, I experienced them as bold, graphic, daring, and unconventional—not unlike her buildings.
"It was a gift to work with a woman of such extraordinary vision, someone who inspired all of us to think bigger, do better, and try harder," says Chu.
"One of my key goals in joining Georg Jensen was to refresh and enhance the various design collections within the brand, and we've made some big introductions," says Chu.
Alongside Hadid's creations, Spanish-Italian architect Patricia Urquiola has created vessels for Georg Jensen's Home collection, and Marc Newson, the Australian who has turned his talents to the Apple watch, Jaeger leCoultre clocks, and Qantas jets, has put his hands to a limited edition Georg Jensen silver tea service.
When asked to cite his favourite current pieces, David Chu responds without hesitation. "In jewellery, no question, it's the Zaha Hadid Collection. For women's watches, the timeless Vivianna Bangle originally launched in 1977. Fifty years later, it's still an icon, still a Georg Jensen touchstone. In men's watches, the Henning Koppel timepiece, originally created in 1969, is the perfect fusion of Scandinavian design and Swiss craftsmanship."
Chu is unapologetic about waiting lists rumored to extend to as long as two years for some items at Georg Jensen. "In our high-tech era of globalisation, mass production, and 3D printing, painstaking handiwork is an exacting, refreshingly human process. For example our iconic Fish Dish has an organic feel, but there is incredible precision in the way the pieces fit together—although two years is definitely a worst case scenario," confesses Chu.
—Fall 2016