Are they art? Rare luxury watches incorporate miniature painting and marquetry
[portfolio_slideshow include="2205″]
Telling the time is the last thing on most minds when investing in a luxury watch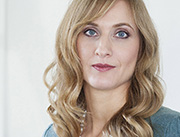 BY CLAIRE ADLER
I was out for drinks with friends the other night when my friend pulled out his Blackberry and proudly showed a couple of friends a photo of his father in animated conversation with Thierry Stern, the man who makes Patek Philippe tick. Amongst luxury watch fanatics, Stern, the fourth generation president of Patek Philippe, is something of an A-list celebrity. Watch collecting is a clubbish, feel-good affair and at moments like these, it has very little to do with telling the time.
According to Aurel Bacs, Geneva-based international co-head of watches at Christie's, who knows watch collectors ranging from teenagers to 90-somethings, collectors sometimes have very niche interests. One watch collector Bacs knows concentrates only on watches with dials that were made during World War Two. He is fascinated by the notion that at a time when the world was in turmoil and half of Europe was occupied, people continued to produce and buy high-end luxury items.
If there is one niche category of watches where telling the time really is the last thing on peoples' minds, it would probably have to be highly embellished art watches, the ones in which the watch dials become works of art in their own right.
A healthy dose of good, old-fashioned showing off is very much in order for these kinds of watches, because making them involves not just days and sometimes months of intense labour, but decades of training, experience, passion and patience, to build up the dexterity and technical knowledge to be able to hand-produce such watches in the first place. Today, many of the required crafts, such as enameling dials, miniature painting and marquetry—which is a mini mosaic process using either wood, gemstones or mother of pearl—are in very short supply. In an industry where rarity is prized, this makes such watches even more precious.
Cartier is no stranger to giving its customers something to show off about. Take for example its Rotonde de Cartier panther with gold granulation. A rare and millennia-old technique, granulation involves working with gold to create tiny beads from threads of gold that are cut and then heated over a flame. The gold granules are then positioned one by one on the gold surface and fused in order to create the relief of the design. The Cartier granulation watch demands a staggering 320 hours of work for the granulation and 40 hours for the engraving. There are only 20 of these watches in existence.
The likes of Swiss watchmakers Bovet and Jaeger-LeCoultre have been cultivating the art of miniature decoration for centuries, often heating furnaces for enameling up to 900 degrees Centigrade in the process.
"It's all about the cachet of owning something truly exclusive," says English watchmaker Peter Speake-Marin, explaining the perennial appeal of one-off watches, which include his own sought-after pieces, some of which go on show in Harrods this month. "Mine are sold the moment they are made," he says.
Watches with magnificent art and craft credentials include Vacheron Constantin's new Florilège collection, available exclusively in the UK until September and launched earlier this year at London's Royal Botanic Gardens, Kew. It was an unusual place to gather to see new watches, but the Florilège collection is inspired by medical botanist Robert Thornton, who published a lavishly illustrated book in 1799, called Temple of Flora. Its enormous pages are filled with intricate drawings of flowers and Vacheron Constantin has chosen three images as the basis for three watch dials that it has transformed into miniature masterpieces.
In the spirit of art taking precedence over telling the time, Chaumet, as part of its Attrape-Moi… Si Tu M'aimes (Catch me… if you love me) collection, has come up with a watch dial with a diamond-encrusted web and no hands. Instead of hands to tell the time, a playful pink gold spider and a diamond-coated bee represent the hours and minutes. On another Chaumet piece, tiny coloured dragonflies painted by hand flutter their wings on a dial of ivory painted sapphire glass.
At Van Cleef & Arpels, my personal favourite is the Lady Arpels Papillon Rouge Gourmand, with a dial that incorporates three different enameling techniques and white and yellow gold sculpting, all topped off with a lush red alligator strap.
Meanwhile, Dior recently brought out Grand Soir, watches with mother of pearl marquetry and engraving and a hand-painted dial involving 20 hours of work. The watches are inspired by Dior's haute couture dresses and luxurious detailing means that the inner oscillating weight, which helps the watch wind, is decorated with mother of pearl and set with diamonds. Zenith, Dior's sister company within the LVMH Group, has provided the movement of the watch and has created the oscillating weight in gold.
One art-loving and ultra resourceful Swiss watchmaker is Yvan Arpa, the founder of Artya. He claims his are the first watches to contain real 6mm bullets and that one of his watches has been "sculpted by lightning." Another is imbued with fossilized dinosaur excrement and billed as "half way between a painting and a sculpture," begging only one question.
Is this really art?
-August 2013
Claire Adler writes on luxury jewellery and watches for the Financial Times and consults luxury brands including De Beers and Fabergé. www.claireadler.com