At Cannes Film Festival, jewelers dazzle
[portfolio_slideshow include="2046″]
Drama, intrigue, and of course wonderful sparkly accessories abound at Cannes
BY CLAIRE ADLER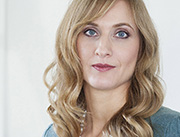 In the Carlton Hotel lobby overlooking the Mediterranean Ocean, an overheard snatch of conversation between a couple of Americans focuses on action movies and the frustrating multi-million dollar minimum cost of creating on-screen fights and car chases.
You might think the luxury jewelry business was a tamer, more genteel affair. But jewelry marketing managers and PR professionals have been complaining all week that the fierce competition and mounting costs involved in ensuring celebrities don their most precious pieces increasingly requires a fighting spirit of its own.
"It's a war!" declared De Grisogono's creative director and founder Fawaz Gruosi, a man largely known for his elaborate, showstopping jewels, robust celebrity following and scene-stealing parties, whether in Porto Cervo, Gstaad or Cannes. "Celebrities never used to be paid to wear jewels on the red carpet, this has crept in more recently," says Gruosi with some frustration.
Not that he has too much reason to be concerned. This year's De Grisogono 20th anniversary party in Cannes saw 500 invited guests sit down for a gourmet dinner at the palatial Eden Roc Hotel, a fashion show accompanied by a 36-piece orchestra and a poolside midnight party for 800. Stars at the event included De Grisogono's longstanding friends, supporters, and clients from the last two decades including Sharon Stone, Julien Macdonald and Ivana Trump.
For the duration of the Festival, press releases swarmed into journalists' email inboxes fast and furiously, largely dominated by who was wearing who and what, including Bulgari's gorgeous archive pieces from its so-called Heritage Collection being worn by the likes of Isla Fisher, images of a ravishing Nicole Kidman wearing Omega's latest Ladymatic watch and Chopard's photography exhibit in its rooftop terrace suite at the Martinez Hotel portraying famous movie kisses, alongside its ethically created jewels designed for a conceptual green carpet. While every jewelry brand invoked its best efforts to dress the maximum number of influential and glamorous celebrities, this year one Geneva headquartered jeweler made its Cannes Film Festival debut, staking its claim on the Cannes action with some dazzling (and occasionally amusing) results.
"Given Chopard, the main event sponsor, devotes a more than hefty budget to paying celebrities to wear their jewelry, smaller brands risk being crowded out," says Corinne Avakian, marketing director of third-generation jewelers Avakian.
A jeweler accustomed to serving Middle Eastern royalty and with a Beverly Hills boutique just steps from Rodeo Drive, Avakian showcased jewelry, including several eye-popping Colombian emerald pendant necklaces, in a suite at the Carlton Hotel – an institution in which thank-you notes from the likes of Sharon Stone, Michael Douglas, George Clooney, and Quentin Tarantino form part of the lobby drinks menu. One afternoon during Avakian's tight schedule of TV interviews, meetings with celebrity stylists, and visits from longstanding clients, a Kuwaiti sheikh descended on the Avakian suite just as Paris Hilton was selecting jewelry to wear at an event later that day. The starstruck sheikh was moved to immediately offer Hilton a heartfelt gift – a horse. Those who witnessed the scene confirm the star appeared enchanted, if not a bit bemused.
Over the first weekend of the Festival, while soaking up the Cannes atmosphere, "soak" definitively became the operative word with rain and winds far worse than even those expected on an average British Bank Holiday. Throughout the week, at one windswept photocall after another, celebrities, models (and yours truly) inevitably resorted to using a disproportionate amount of hairspray in what can only be imagined to have been an Elnett hairspray overdrive. Luckily Elnett's makers L'Oreal were in town in full force with a suite at the Martinez Hotel, along with their leading ladies Eva Longoria and Cheryl Cole. Meanwhile, copious quantities of botox spied within a 500-metre radius of the red carpet at the Palais des Festivals ensured that the facial expressions of key players perfecting their pouts and poses for the cameras remained unaffected.
In the spirit of lines blurring between on and off-screen drama and life imitating art, on the day following the premiere of Sofia Coppola's The Bling Ring – a film about a group of youngsters so fanatical about luxury brands and the lives of rich and famous celebrities that they orchestrate regular burglaries – Chopard reported a theft of jewelry rumored to be worth one million dollars from a Cannes hotel. Of course, in this business, it is not entirely unusual for individual necklaces to be worth several million dollars a piece, which is why this year along with 30 full-time staff and 20 drivers, Chopard enlisted the services of 20 well-toned bodyguards. Chopard, which at the Oscars has dressed at least one Oscar winner each year for 10 consecutive years, has remained tight-lipped about the exact circumstances of the incident, but a press release fired out within an hour of it happening ensured the brand quickly commandeered many local and international headlines.
The Festival was also punctuated by a second mysterious misdemeanor. On the beach in front of the Martinez Hotel, France's most popular TV show Le Grand Journal set up a studio broadcasting live programming daily. After a crazed gunman appeared to be opening fire on live TV during an interview with Festival juror Daniel Autueil, shock turned into relief when it became clear the pistol wasn't actually loaded.
Amid all the Cannes buzz and glamour, there were quieter moments too – mainly experienced by the crowds who loyally waited with admirable patience outside the Martinez Hotel, unclear who they might be lucky enough to spot. For celebrities too, it wasn't all glamour and paparazzi flashbulbs. In one endearing moment at a jewelry brand champagne reception, a handsome TV star from a well-known HBO series professed what looked like intense gratitude when someone asked him for his autograph, while a mere metre away cameramen and photographers flocked round a delighted Paris Hilton.
-May 2013
Claire Adler writes on luxury jewellery and watches for the Financial Times and consults luxury brands including De Beers and Fabergé. www.claireadler.com.