Behind the Bulgari Masterpieces exhibition in London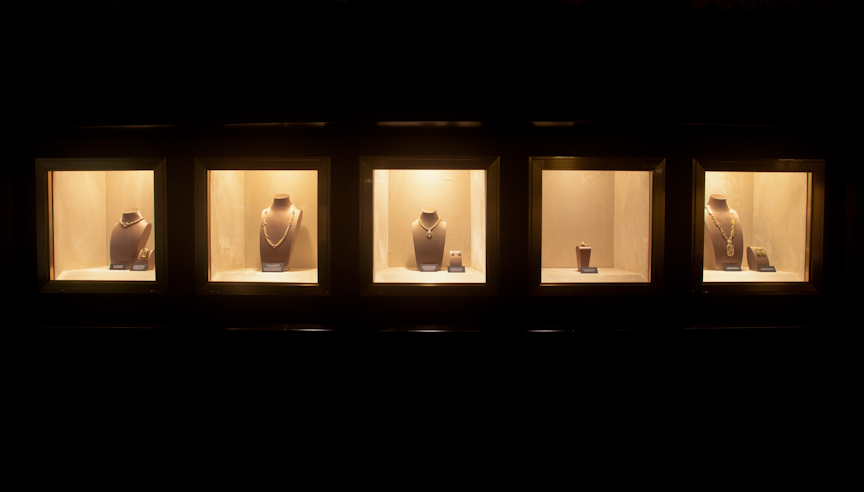 When it comes to style and glamour, no one does it better than the Italians
BY CLAIRE ADLER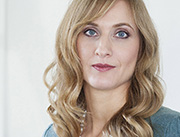 This month, Bulgari's Bond Street store in London has been hosting a temporary exhibition of jewels most often to be found behind tight security in the company's Rome headquarters. The jewels date from 1970 to 1990.
What's quite unusual about this display is that you could walk into the boutique to see the collection, fall in love with a piece, and still, Bulgari is insisting that not one of these pieces is for sale. In fact, the jewels are not always under lock and key. Some of them have occasionally been worn, for example, at the recent Cannes Film Festival on the red carpet, by beautiful people including actresses Isla Fisher and Jessica Chastaine. In this business, there's nothing like a healthy dose of rarity coupled with celebrity endorsement to fuel desire. Even though you can't acquire these pieces, visitors are being offered the chance for a limited time period to commission bespoke adaptations of these jewels with prices starting at £9000.
The Parentesi collection
One of the most striking aspects of this show is just how wearable most of these jewels are today even though they were crafted decades ago. It's exactly what the classic Italian luxury houses excel in – unerring relaxed glamour and style. The Parentesi necklace in a grandiose combination of cornelian, turquoise and diamonds, is possibly the most stunning, memorable piece. It's a statement jewel that with the right outfit could be worn both day and night.
The Heritage Collection was created at a time of enormous dynamism for Bulgari, when the third generation of the Bulgari family, including Nicola Bulgari, the current vice chairman, and his brothers Paolo and Giovanni were taking over the company.
"In the period 1970 to 1990 there was a heightened daring and creativity at Bulgari. This exhibition is a survey of the beginnings of Bulgari's contemporary style, showing how relevant it still is today," says Julie Ann Morrison, managing director of Bulgari in the UK and the brains behind this London showcase. "The 70s and 80s are also emerging in a wider sense as a nostalgic and intriguing period in art and fashion right now. Just think of the David Bowie retrospective at the Victoria & Albert Museum. It's a period that is close in living memory and has a returning influence in fashion."
Morrison definitely seems to have a point. While I was touring the exhibit, a constant flow of people came in, many out of sheer curiosity. Some visitors looked like they could be students, others people who might usually have passed by the store, without being any the wiser about the treasures waiting inside.
Bulgari has five key collections: Parentesi, Naturalia, Manete, Spiga and Tematica form the basis of many of today's Bulgari designs and inspirations. Manete uses ancient coins to create luxurious modern jewels. With the Bulgari touch, even Naturalia fish earrings and tulip earrings have a chunky geometric yet feminine feel.
The Parentesi motif is said to have originated from two possible sources. As one of the Bulgari brothers was walking in Rome to the Via del Condotti shop, he suddenly noticed the arrangement of the stones on the pavement and how they were joined together and he decided to use it in a jewellery design. Another Bulgari family story is told of Gianni Bulgari who was said to have been doodling a series of brackets on his notepad during a meeting. He soon realised the pattern he had created was eminently suitable for jewellery. Whatever the true origin of Parentesi, the plan has definitely worked. It has gone on to  withstand the test of time.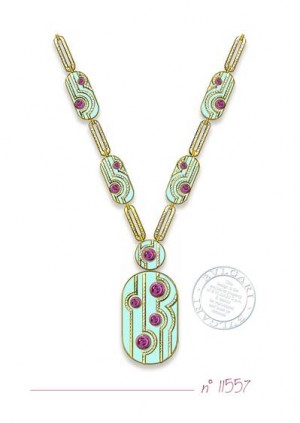 Making social history
Rarely seen studio drawings are also on display and they speak of a social history, according to Bulgari UK managing director Julie Ann Morrison. "This exhibition is a celebration of a small period of Bulgari's history, it's not about gigantic gems," she says. "The jewellery was created during a period of great prosperity and optimism, it was and still is very innovative and it is also from a time that stands at the threshold of the digital age. Today most jewellery is designed with the help of computers, but at Bulgari we still hand-draw designs."
Of course no Bulgari exhibition would be complete without a mention of Elizabeth Taylor, the lady with such a passion for Bulgari that her fifth and sixth husband (they were both Richard Burton) said of her: "I introduced Liz to beer, she introduced me to Bulgari." And tucked inside a supersized jewellery box in the exhibition a screen sets the scene for Hollywood glamour, showing rolling footage of Taylor and other screen stars adorned in Bulgari.
At Bulgari, museum-worthy jewels are routinely on the agenda. Bulgari is already planning its next museum-style show in San Francisco. Bulgari jewellery will also form part of the Victoria & Albert Museum's Pearls exhibition opening this September in association with the Qatar Museums Authority. Clearly, reaching out to an art and design-loving audience is a high priority for the brand. In April at Milan's Salon del Mobile, Bulgari showed its B.Zero 1 rings on an enormous pair of hands in the form of a purple sculpture and earlier this year, Bulgari invited contemporary sculptor and artist Anish Kapoor to re-interpret the ring in a unique design. In contrast to the Masterpieces exhibition, eager shoppers will be pleased to know that Anish Kapoor's sculptural B. Zero 1 ring is on sale in all Bulgari boutiques.
Masterpieces at Bulgari's London Bond Street store is on show until 29 June
-June 2013
Claire Adler writes on luxury jewellery and watches for the Financial Times and consults luxury brands including De Beers and Fabergé.