Brief: Behind Boucheron's Quatre ring
BY MAGGIE SATTLER
Quatre: "Signature of the Boucheron Spirit."
Boucheron's Quatre ring turns 10 years old this year, and in honor of this anniversary the maison has elected to release new editions of the ring. But what's behind its bold design?
According to a statement from Maison Boucheron, the elements of Quatre are as such:
The double gadroon is an allegory of love, it represents the harmony of a life together;
The Clous de Paris is a hymn to City of Lights and its cobblestones;
The grosgrain symbolizes the Haute Couture and Boucheron's ancestors;
The diamonds of the mirror setting contribute to the sparkle of the Quatre ring.
The Quatre ring was worn by Beyoncé in December 2013 in an appearance to promote her newly released album, Beyoncé. The number appears to have a lasting significance for the primo star: Her birthdate is September 4th; her husband, Jay-Z, has a birthday on the 4th of December; and the duo were married on April 4th.
Actress Emma Watson was spotted wearing the Quatre White Edition this month at the ELLE Style Awards in London. During the occasion, Watson was given an "actress of the year" award by the publication.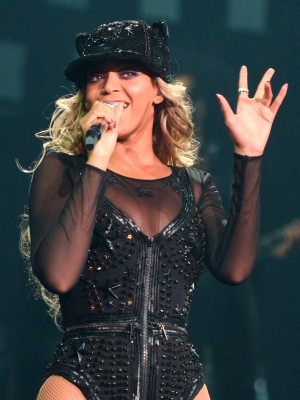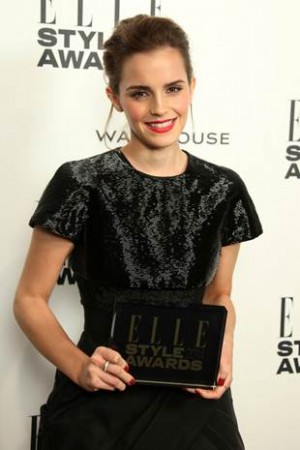 —February 23, 2014