Feature: Sparkling blue jewels set off record auctions in 2014
A record-breaking blue diamond and two Kashmir sapphires were among top attractions at Sotheby's and Christie's recently. Claire Adler rounds up highlights from the winter auction season.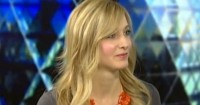 BY CLAIRE ADLER
There is nothing like the electricity in a room filled with some of the richest people in the world competing for a jewel whose price soars in million-dollar-per-second increments. This is shopping—just not as most of us know it.
Upbeat mood 
Reflecting the upbeat mood on the current high end jewelry auction scene, the late Mrs. Rachel Mellon's 9.75-carat platinum-mounted blue diamond prompted a bidding frenzy lasting 20 minutes. Record-busting sales have been known to happen in a tenth of the time, but this one in November saw seven hopefuls compete at an evening sale at Sotheby's New York for a rare fancy vivid blue stone which ultimately sold for $32.6 million, setting a new auction record for any blue diamond and for the price per carat for any diamond — $3.3 million per carat.
Rachel Mellon died in March 2014 aged 103. She was a friend of Jacqueline Kennedy Onassis and widow of Paul Mellon, heir to the fortune of the then Mellon Bank and one of the richest men in the United States. In the 1960s, President John F. Kennedy commissioned Rachel Mellon to landscape the White House Rose Garden. When she also later designed a second garden after JFK died, she insisted it be named in honor of Jackie.
The unexpectedly high price her stone fetched drove the sales total for the auction that night at Sotheby's to more than $45 million, way past its pre-sale $19.2 million high estimate. The new owner of the stone is a mysterious Chinese collector who immediately renamed it the Zoe Diamond.

Experts unfazed at high price
Connoisseurs expressed little surprise the stone fetched a price of record-busting proportions. "From the moment I saw this diamond, I knew that it would be one of the most important stones that I will ever have the privilege of presenting at auction," said Gary Schuler, head of Sotheby's jewelry department in New York, of the stone previously known as the Mellon Blue. "It was incredible to see each of my colleagues experience the diamond for the first time, watching as the blue hue warmed and intensified in front of them with every minute in natural light. Mrs. Mellon's diamond absolutely deserves the place in the record books it achieved tonight."
Meanwhile, Monaco-based Ehud Laniado, a man passionate about diamonds, who as principal of Mercury Diamond advised Cora International LLC on its acquisition of the 29.6-carat Blue Moon for $25.6 million in February 2014, believes that to buy a rare diamond such as this is to own a piece of history. "I am not at all surprised at the price the Zoe Diamond fetched," says Laniado. "A stone like this brings with it its own magnificent history created 150 kilometers beneath the earth which can never be duplicated in a laboratory. As the super rich become richer, I envisage the appeal of buying such diamonds will grow."
Elsewhere, at the Christie's Sale of Important Jewels in London, two more blue stones hit jewelry headlines – this time, 19th century sapphire brooches, which more than doubled their pre-sale estimates to sell for more than $1 million each. A velvety 14.66-carat untreated sapphire known as The Royal Blue, set into a diamond brooch, fetched £1,4398,500 against a pre-sale estimate of £400,000 to £500,000. Hailing from the now depleted Kashmir mine, it was accompanied by two certificates attesting to its rarity and quality. Another brooch incorporated a sapphire of Burmese origin and fetched £1,034,500.
"The London sale of Important Jewels showed that quality, rarity, and provenance continue to be the key factors sought by collectors worldwide," enthused Keith Penton, head of Christie's London jewelry department, after the sale, which also saw fierce competition from international buyers for signed jewels by Cartier, Graff and mystery-set jewels by Van Cleef & Arpels.
From the jewelry boxes of celebrities 
At Christie's New York Magnificent Jewels sale in December, highlights included a pear-shaped D color diamond of 89.23 carats which sold for $11.1 million and a pair of pear-shaped fancy light yellow diamond earrings of 52.88 and 51.46 carats, which doubled their pre-sale estimate to achieve $5.4 million.
Celebrity-owned collections took centre stage at the Celebrated Collections and Important Diamonds sale at Sotheby's in December, where jewels which once lay in the jewelry boxes of Estee Lauder, Evelyn H. Lauder, Marlene Dietrich, Helen Hay Whitney, and the Grand Duchess Vladimir of Russia went on the block.
The sale of Estee Lauder and Evelyn H. Lauder's jewels, which will benefit Alzheimer's Drug Discovery Foundation and the Breast Cancer Research Foundation, established by Evelyn H. Lauder in 1993, achieved $3.9 million. Seven bidders competed for one of Cartier's iconic and delectable Tutti Frutti bracelets of ruby, emerald, diamond and onyx, driving the price to a record-busting $2.2 million, marking a new world auction price for any Cartier Tutti Frutti bracelet.
A historical pair of emerald and diamond ear clips, formerly owned by Grand Duchess Vladimir of Russia, also attracted attention. After being smuggled out of Russia by an English friend of the Duchess following the abdication of the Tsar in 1917, the emeralds were handed down to the Duchess's daughter and granddaughter and were later acquired at auction at Sotheby's Geneva in 1987 for Princess Gloria von Thurn and Taxis. They fetched $1,055,000.
With Sotheby's worldwide jewelry sales set to exceed $600 million in 2014, the highest annual total in the company's history, and Christie's achieving over $740 million in global jewelry auction sales this year, some lucky individuals round the world were assured an exceptionally happy Christmas.
—January 2015