How Nigerian-born designer Chris Aire became a jeweler to the stars
Designer and jeweler Chris Aire, Hollywood's "King of Bling," pursued dreams of success in America against the odds. Here is an exclusive interview with Aire, who recently launched a store in Beverly Hills.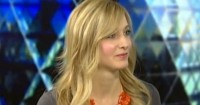 BY CLAIRE ADLER
Chris Aire's client list is a roll call of Hollywood's elite.
At the same time, his personal life journey could easily be the stuff of a Hollywood movie.
A wall at the Chris Aire headquarters brims with photographs of Aire's high-profile clients from Celine Dion to Angelina Jolie, Colin Powell, Meryl Streep, Al Pacino, Will Smith, Miley Cyrus, Ozzy Osbourne, and Naomi Campbell. Recent bespoke commissions include a personalized Roca Fella necklace for hip-hop mogul Jay-Z and a $1.7 million cuff bracelet.

This spring, Aire opens his first Hollywood boutique, housing his dazzling collection of diamond-encrusted watches and jewels in interiors which team crisp white stone floors and walls with warm cherry wood showcases and specially engineered lighting to do justice to the beauty and authenticity of the gemstones on show. A light-hearted nod to Aire's native Africa comes in the form of a black and white leopard climbing the carpeted stairs of the store.

Making fashion history
In 2004, Chris Aire sent Naomi Campbell marching down a runway bedecked in a diamond tunic top. In so doing, he became the first jeweler to stage a jewelry catwalk show at New York Fashion Week. The following year, Victoria's Secret model May Andersen sashayed down Chris Aire's runway wearing a $41 million dress a whopping 3,000 hours in the making, Wyclef Jean rapped with the help of a $500,000 diamond-coated guitar, and the room brimmed with Aire's friends and clients, including Nelly and the NBA's Vince Carter.
The moment Chris appeared to take his final bow, the entire audience impulsively rose to their feet in rapturous, loving applause.
But Chris Aire's story did not start out this way. After leaving his family in Nigeria while still a teenager, Aire moved to America and made his way through acting school in California, working full nights in fast food joints and catching precious sleep whenever he could in his rusty old BMW. By leaving Nigeria, and with it the path his father had intended for him–to continue into the family oil business–Aire was left to fend for himself.
"When I arrived in America, I was told Nigerians could work either as security guards or in a fast-food restaurant. I worked from 10pm to 6am in a fast-food restaurant. After my work shift, I'd sleep for a couple of hours in my car and then go to school for my studies from 9am to 4pm and I did that five days a week," Aire told an interview on CNN recently during a half-hour documentary chronicling his dramatic journey from broke student to one of Africa's most influential international business people and a role-model for young Africans.
After a short-lived foray into music and acting, a friend's father gave Aire his first opportunity in the jewelry business. It was here he discovered his true passion for gemstones and intricate craftsmanship. After 6 years, Chris had saved $5,000. Carrying a few prototypes of his designs around with him, he spent a year frequenting the glamorous Ritz Carlton Hotel and other bars and hot spots where he knew his dream clients were regulars.
A life-changing sale
"I literally had a minute to sell to these people, they had no clue who I was, but I was determined to turn these influential individuals into my clients," says Aire. One day in 1997, he saw basketball legend Gary Payton come into the lobby of a hotel and caught his attention for long enough to show him his jewelry designs. Payton was intrigured and invited Aire to attend a charity event in Miami, which Aire did, by maxing out his credit card to buy a flight.
Whilst in Miami, Payton bought a platinum basketball pendant, plus charms and bracelets for the rest of his team – an order worth a life-changing $50,000. Aire could then hardly have imagined he would soon become the go-to jeweller for the NFL's biggest stars, the film industry's A-list and jewelry lovers around the world – whether for his signature dog tag pendants, his elaborate bespoke commissions, or his trademarked and widely emulated Red Gold® collection.
His is a very American dream, but Chris Aire remains close to his Nigerian roots. The sole owner of his business, Chris prides himself in sourcing gold and diamonds from his native Africa, where he has personally invested in mines. He is fully committed to working with only conflict-free diamonds and eschewing child labor. He travels to his homeland regularly, paying visits to children at the Fortune of God orphanage in Abuja, making his voice heard on issues of fair-trade policies for Africa's diamond miners, and inspiring young Africans to ultimately realize their loftiest ambitions.
"Africans are now beginning to realize that by supporting local designers, they can give rise to their own luxury fashion and design houses and their own success stories, just like Louis Vuitton and Chanel are the success stories that historically were initially fuelled by their own European following," says Aire.
As Chris opens his first flagship store in Beverly Hills, he remains as passionate as ever about making his clients feel fantastic in his jewels and putting his heart and soul into everything he does. And his clients, some of the most powerful members of the Hollywood establishment, definitely seem to agree.
"The only thing better than diamonds are diamonds in one of your beautiful creations," Halle Berry told him recently, while Al Pacino said to Chris Aire: "Your jewellery is unbelievably beautiful."
—March 22, 2014
Claire Adler writes on luxury jewellery and watches for the Financial Times and consults luxury brands including De Beers and Fabergé. www.claireadler.com