JAR. Gifted and elusive in equal measure.
To the jewelry world cognoscenti, his is a household name. But if the name JAR sounds only vaguely familiar, don't worry—Joel Arthur Rosenthal has spent a lifetime being elusive.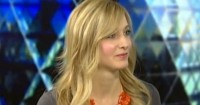 BY CLAIRE ADLER
JAR's exhibition at New York's Metropolitan Museum of Art, showing till 9 March, consists of more than 400 loaned pieces of jewelry in velvet-lined vitrines in a dimly lit, oval-shaped gallery. There are no long explanatory captions and no recorded audio guides. The exhibition lets the jewelry do the talking. "Jewels by JAR" is the museum's first show dedicated to a living, contemporary jeweler.
Record-busting auction sales of JAR jewelry are evidence, if it were needed, that there is a premium to be paid for Rosenthal's highly prized handiwork. At Christie's in 2006, when actress Ellen Barkin auctioned 103 pieces of jewellery acquired during her marriage to Ronald Perelman, 17 JAR pieces fetched $7.7 million, with one diamond ring alone selling for $1.6 million. A pair of topaz, ruby, and diamond ear pendants Barkin had worn to Oscar parties was estimated to go for a high of $80,000, but instead fetched a staggering $710,000. More recently, in 2012 philanthropist Lily Safra auctioned 18 of her JAR pieces at Christie's for charity. Collectively, they fetched nearly $11.5 million, while one flower brooch set with rubies attracted a buyer willing to part with $4.3 million.
"When you buy JAR you get a piece of Joel. His taste. His influence," says Lee Siegelson, the dealer Vogue has called New York's king of jewelry. "JAR has radically influenced contemporary jewelry, leading others to incorporate aspects of his style into their own work. JAR's quality, craftsmanship, recognizability and beauty elevates it above the rest."
An aura of mystery
JAR is known as much for his intricate jewels as for the aura of mystery that surrounds them. Raised in the Bronx in New York, the 70-year-old jeweler developed a passion for museums as a young boy. He studied art history and philosophy at Harvard and then moved to Paris in 1966, opening a needlepoint store in which he painted designs for customers including Hermès and Valentino. But JAR soon switched his focus to jewelry, moving back to New York in 1976 to work for Bulgari. Two years later, he was back in Paris to start his own jewelry venture using his initials: JAR.
Today, the designer hailed as the "Fabergé of our time" by Diane von Furstenberg is said to craft only 100 to 120 pieces of jewelry per year and to refuse customers at his whim from buying them. He does not lend his designs for red-carpet appearances or magazine fashion shoots. There is no JAR shop, just an appointment-only studio in a street off Place Vendôme in Paris. Although it has a small square window, there is never any jewelry in it, though you might sometimes see a twig or a piece of fruit. The doorbell is a bronze camellia with a stamen as the button.
When JAR last held a public exhibition, at London's Somerset House in 2002, the lights were purposely dimmed and visitors had to hold flashlights as they explored the displays.
The nearest I've come to speaking with the man himself was when he sent his regards to me via another jeweller. Before his exhibition opened at the Metropolitan Museum of Art, JAR was under contractual obligation to give interviews for publicity. But ever since the appearance of two negative reviews in the New York Times (read: this and this), he has been harder to track down than ever. One of two gifted young jewellers I know who JAR has been supporting and mentoring as they develop their careers, told me that she is saddened  not  to have heard from him since the show opening.
Turning customers away
JAR's body of work at the Metropolitan Museum of Art exhibit is dominated by three-dimensional flowers, often brooches, the petals coated with mesmerising colours of pavé diamonds that flow into each other. There are also alluring assymetrical earrings and butterflies, a tongue-in-cheek bagel made of wood and spinel engraved with the words 'I'm still fresh', and an intriguing translucent amber pocket watch. JAR works with both platinum for its strength and alumnium for its lightness. He also uses blackened silver to enhance the colours of gemstones and the sparkle of diamonds.
All pieces are on loan from a combination of the Louvre's Musée des Arts Décoratifs, JAR himself, and 145 of his living private clients. Model Stephanie Seymour has loaned a Mughal ring of rubies, pearls and diamonds, while Gwyneth Paltrow has provided a string necklace of diamonds and platinum. The space is scented with JAR's own perfume, which is sold at his workshop in Paris and at Bergdorf Goodman in New York for $472 an ounce.
The Met museum shop's offerings created for the JAR exhibition include a surprise—watches. Even though there are a handful of JAR watches in the exhibition, it is a little-known fact that JAR ever even made watches. The watches designed for the event are priced at $600. The various earrings on sale exclusively at the exhibition are made of resin, gold and aluminum, and titanium and Venetian glass, and range in price from $2,000 to $7,500.
Perhaps the burning question that remains then is, what words does JAR use when he reportedly tells clients point-blank he is not interested in their custom and negotiates them back to his front door? The answer is unclear. But when he met Stella Tennant for a Harper's Bazaar interview last year he told her this:
"It's very practical to be considered a monster because people leave you alone, so you save a great deal of time."
—February 17, 2014
Claire Adler writes on luxury jewellery and watches for the Financial Times and consults luxury brands including De Beers and Fabergé. www.claireadler.com