Masterpiece 2015 preview: From the historic to the contemporary and quirky
With a gruelling vetting process and showpieces fit for a queen, Masterpiece London 2015 is set to reveal the best in fine craftsmanship from around the globe.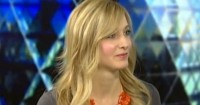 BY CLAIRE ADLER
A distinguished world-class lineup of exhibitors at Masterpiece 2015 will include historic jewels with royal provenance, elaborate one-off pieces created specially for Masterpiece, and imaginative, sometimes quirky, creations from some of the world's most influential contemporary jewelers.
This year marks the Fair's fifth annual event, with a growing audience to boot; last year, 34,000 people attended. Masterpiece 2015 takes place from 25 June to 1 July, and it covers art, furniture and jewelry. According to Masterpiece organisers, the Fair includes works that span more than 3,000 years of art history.
It's no surprise then that regular visitors to this annual London event range from museum curators to connoisseurs and collectors, and, since the show is open to the public, anyone who likes the idea of getting up close and personal with museum quality artefacts and the occasional celebrity. In its recent editions, visitors have included Oprah Winfrey, Prince Harry, Tom Ford, and representatives from institutions including the Museum of Fine Arts Boston, Rijksmuseum, MoMA, the British Museum, Victoria & Albert Museum, the Getty, and the Tate. In 2014, the week of Masterpiece helped generate a handsome half-billion pounds of art sales.
This year's jewelry exhibitors include antique jewelry dealers Hancocks, Sandra Cronan, Symbolic & Chase, Fred Leighton, and Wartski; and contemporary jewelers Hemmerle, Suzanne Syz, Chatila, Bogh-Art, Grima, and Theo Fennell. First-time Masterpiece exhibitors this year include historic Parisian jewelry house Van Cleef & Arpels.
Only the finest for all to see
At Masterpiece, everyone from aficionados to first time buyers are safe in the knowledge that every piece that goes on display has been arduously vetted by a network of committees.
"Visiting the fair enables the public to see master works by jewelers you would ordinarily see only by appointment. You can be guaranteed to find some of the finest pieces available on the market from around the world and throughout history," says Masterpiece director Nicola Winwood.
Exhibitors, too, endure a strict measure of vetting. Philip Hewat-Jaboor is the chairman of Masterpiece London and he has been the head of vetting for the Fair since it began in 2010. He began his career at Sotheby's in 1972 and he has been advising collectors on art acquisitions since 1982.
"Our exhibitors have to pass through a selection process to ensure they are of the quality the Fair demands," says Hewat-Jaboor. "Every single work at Masterpiece is examined by one of our 27 vetting committees—composed of leading international specialists, academics, and conservators—to ensure that a work is in good condition, correctly labelled, and worthy of exhibition at Masterpiece."
The Bling Ring
A key event at this year's show is The Bling Ring, a live conversation chaired by author and Vogue UK jewelry editor Carol Woolton with four of London's most influential jewelry designers. All four jewelers enjoy celebrity status within the British jewelry industry and are the owners of their own distinctive and well-established jewelry houses. Solange Azagury-Partridge is a former creative director at Boucheron. Stephen Webster runs his empire alongside his position as creative director of British jeweller Garrard; he was awarded an MBE from the Queen in 2013 for his services to training and skills in the British jewelry industry. Shaun Leane has been named UK Jewellery Designer of the Year four times and is renowned for his collaborations over the course of a decade with his close friend, the late fashion designer Alexander McQueen. Finally, influential society jeweller Theo Fennell, whose A-list clients include Liz Hurley and Sir Elton John, regularly exhibits at Masterpiece.
"We love showing at Masterpiece each year," says Fennell, whose one-of-a-kind designs this year include a quirky cool King Brooch designed to celebrate timeless musical legend Elvis Presley. "The surroundings are glorious and we can see existing patrons, while also introducing our pieces to people who don't yet know the full range of what we do. This year we have secret and opening rings, as well as a fabulous silver hot-air balloon table centrepiece that opens to hold chocolates. We will also be displaying some wonderful carved intaglio cufflinks and many designs incorporating Forevermark diamonds and colourful, rare and romantic stones."
During The Bling Ring, Fennell, Webster, Leane, and Azagury-Partridge will offer behind-the-scenes glimpses into the world of their ateliers and discuss the overlap of art and jewellery, including how artists from the Renaissance to Damien Hirst have regularly produced jewelry. They will also look at how modern technology and materials are creating new opportunities for innovative design.
Historic jewels with royal provenance
Third-generation New York jewellery dealer Lee Siegelson will be showing a pair of natural grey pearls once owned by Empress Eugénie, the last empress of France. The wife of Napoleon III, Eugénie had a passion for fine jewellery—especially pearls. In the 1854 portrait in the collection of the Metropolitan Museum of Art, Eugénie is shown wearing these grey pearl drops. It is rare for such historic and storied gems to be available for purchase. Siegelson has fashioned them into exquisite pendant earrings suspended from matching diamonds.
At Van Cleef & Arpels, a display will incorporate pieces spanning more than a century of design, including five new ballerina clips made especially for Masterpiece in the style of the maison's original ballerina clips first created in the 1940s.
Meanwhile, German family-owned jeweller Hemmerle spent years sourcing a pair of rare olive-green demantoid garnets for a pair of perfectly colour matched earrings.
The atmosphere at Masterpiece's Chelsea venue is often buzzing and can make for some memorable encounters, says jeweller Theo Fennell. "One time, I was about to buy a small picture there for what I thought was £2,400 to find out before completely humiliating myself that it was actually £240,000. But that can happen at Masterpiece," he smiles.
Masterpiece London 2015 runs from 25 June – 1 July 2015.