The fourth annual Masterpiece London 2013 strikes note of regal whimsy

London's Masterpiece Fair, a heavily vetted, multi-genre art and collectibles show, is an established fixture on London's summer calendar. 
BY CLAIRE ADLER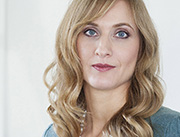 Within a minute of walking into this year's Masterpiece Fair in the heart of London's Chelsea, I had already brushed shoulders with royalty. Viscount David Linley, the Queen's nephew and the chairman of Christie's UK, was walking along the aisles, no doubt paying close attention to sales of his own furniture designs. His company, Linley, was exhibiting offerings including a James Bond-style secret bar for the home.
As I paid a brief visit to the show's on-site press office, a photograph of my favourite British royal, Princess Eugenie, first cousin of Prince William and Prince Harry, was about to be sent to journalists – the princess had visited the Fair earlier that day.
Masterpiece's visitors past and present are a rollcall of A-listers and royalty. They have included Prince Harry, Tom Ford and Oprah Winfrey. This year's event attracted celebrities ranging from Sarah Jessica Parker to Zandra Rhodes, Anna Wintour, and Uma Thurman. The total of 34,000 visitors amounted to 20 percent more than last year.
Browsers also included the stars of Made in Chelsea, the award-winning British reality TV show which has recently started airing Stateside, which charts the lives and loves of Chelsea's most privileged and photogenic 20-somethings.
Masterpiece might be a place to see and be seen, but it is also definitively a place for the cognoscenti – museum representatives were spotted from the Rijksmuseum, the Wallace Collection, the Louvre, the Metropolitan Museum of Art, the Getty, and many more.
With this calibre of buyers, some dealers were in for a dazzling week. Bond Street-based Ronald Phillips reported selling a dozen pieces of antique furniture at more than £100,000 per piece. London dealer Adrian Sassoon sold more than 50 items including work by contemporary star silversmiths Hiroshi Suzuki and Junko Mori.
Highlights at this year's Masterpiece included the Mary Tudor Pearl dating back to 1526 shown by Symbolic & Chase. The pearl belonged to Queen Mary I and surfaced in 2004. It had previously been lost since the 16th century. Originally part of Mary Tudor's dowry, Masterpiece marked the first time it has been displayed publicly. It goes on show this September at the Victoria & Albert Museum's pearl exhibition being held in conjunction with the Qatar Museums Authority. Two museums are now among several parties said to be currently in negotiation to acquire the piece.
Now in its fourth year, Masterpiece brings together cars, jewellery, watches, wine, contemporary design, fine arts, sculpture and more. A team of 130 experts is responsible for inspecting all pieces at the show. Exhibitors ranged from New York-based third-generation dealers Siegelson, specialising in historic and contemporary jewellers including Michelle Ong alongside Lee Siegelson's own ultra-clean designs incorporating exquisite stones, to Maserati and yacht specialists Riva.
"Masterpiece is just that – a Masterpiece!" declared Peter Schaffer of New York based A la Vieille Russie, experts in antique Fabergé pieces.
Family-run German makers of highly original contemporary jewellery Hemmerle were so in love with the atmosphere at Masterpiece last year that they sketched a set of cameo earrings inspired by the show. They planned to bring them to Masterpiece 2013 but they were sold before the fair started. Another pair of earrings by Hemmerle had been fashioned from crimson red dinosaur bones.
Roberto Boghossian, owner of the Bogh-Art store on London's Bond Street showed unconventional pieces that inlayed gems into other gems. Its Kashmere sapphire bracelet combines 54.6 carats of stones assembled over a period of 18 years. Bogh-Art is one of Bond Street's newest occupants, having paid a record price per square foot on Bond Street to secure its position and having competed against five other bidders in the process.
The restaurants at Masterpiece alone – Le Caprice, Scott's Seafood and Champagne Bar and The Bar at the Ivy – left visitors in no doubt this was a show pitched at lovers of life's very finest things. Guests at the bar looked onto a magnificent Riva yacht at one end of the central area.
At this event geared to make the richest and best-informed customers in the world fall in love with inanimate objects, one lady was perfectly positioned to understand nuances of taste. The former model, art lover, and jeweller Suzanne Syz usually shows her work in art galleries. She knows a thing or two about unashamedly fussy customers because she is one. She began her jewellery career after her husband had given her some pieces by Parisian jeweller JAR, the man dubbed the "Fabergé of our time" by Diane von Fürstenburg. While most women in the world who know about jewellery would do anything to own a piece of JAR, Syz decided the ones her husband had given her weren't whimsical enough.
"I wanted something more fun," she remembers. Syz, a first time exhibitor at Masterpiece, has tastes so specific that when, decades ago, she sat for a portrait by her old friend Andy Warhol, she told him it was too serious. "In the end I had three portraits for the price of one. Warhol was wonderful, crazy and lovely," she smiles.
-July 2013
Claire Adler writes on luxury jewellery and watches for the Financial Times and consults luxury brands including De Beers and Fabergé. www.claireadler.com