Masters of Modern Jewellery 2013 pairs art, accessories in exquisite space
[portfolio_slideshow include="2974″]
While the most elaborate jewelry sometimes blurs the lines with works of art and often attracts similar buyers, jewelers are increasingly displaying the two side by side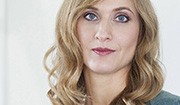 BY CLAIRE ADLER
British jeweler Stephen Webster recently hosted a three-day-long exhibition above his Rodeo Drive shop. But it's not jewelry he displayed. It was paintings in the style of Dutch masters and inspired by last meals on death row by artist Mat Collishaw. This was a VIP client evening with Collishaw, artist Tracey Emin (whose art hangs in Webster's shop downstairs), and food by chef Mark Hix. It was titled "The Cook, The Jeweller, The Artist, and their Lady Friend."
Jewelers know that big spenders buy art and that the biggest love it so much they buy it for homes that are sometimes less valuable than the art itself. For some connoisseurs, the love of jewelry is not unsimilar. London-based designer Francesca Grima makes one-off pieces of jewelry and also sells the jewels created by her late father, Andrew Grima, whose clients included the Queen. One of Francesca's clients owns a stately home in England which is open to the public. When she isn't wearing her Grima pieces, she puts them on display behind a vitrine in her home for the public to admire.
A new juxtaposition of jewelry and art in a gallery setting takes the form of a London selling exhibition, "Masters of Modern Jewellery 2013." The venue is the photography gallery Beetles + Huxley, a space usually more accustomed to providing a backdrop for works by the likes of Cecil Beaton and Patrick Lichfield. Jewelry consultant and former Sotheby's jewelry auctioneer Joanna Hardy has curated the show, bringing together designers who use traditional techniques to make their jewelry and who she believes to be the modern masters of jewelry, aged from their 20s to their 70s.
"The tradition of craftsmanship is about passing skills through generations. In this exhibition what has been really gratifying is to see how the younger and the more established jewelers are actually being inspired by each other. It works both ways," says Hardy, who has selected jewelers who are involved with every stage of the design and production of their jewelry.
Some are better known than others.
The designers
London based Shaun Leane is fascinated with balancing the macabre with the gentle in his designs. He is the owner of two Couture Awards including one he scooped in 2011 for the necklace he was commissioned to make for Boucheron's 150th anniversary. With clients who have ranged from Coca Cola to De Beers Forevermark and Sarah Jessica Parker to Kate Moss, Leane built up his international reputation through a 14-year collaboration with the late Alexander McQueen, who was one of Leane's closest friends. His dramatic catwalk jewels for the fashion icon formed part of the exhibition dedicated to McQueen's legacy at New York's Metropolitan Museum of Art.
Meanwhile, pieces by Zobel, based in Germany, aren't for the fainthearted. Peter Schmidt, a man partial to rough diamonds, is the protégé of founder Michael Zobel. "Schmidt designs a piece and puts his sketches on a table in the centre of the workshop. Whichever person in his team takes a liking to it then assumes responsibility for making it with their own hands from start to finish. In this way you know that each piece is made by just one person," explains Hardy.
One designer in the exhibition whose passion for her profession trumps most is Lauren Adriana. The step-granddaughter of fashion mogul Sir Paul Smith, she and her fiancé recently blew their wedding budget on a 20th century Suzanne Belperron engagement ring. Meticulous about detail, Notting Hill-based Adriana regularly chats on the phone to her mentor in Paris, jewelry legend Joel Arthur Rosenthal best known as JAR, about the technical challenges she faces.
Sophie Mann's intricate pieces, with their excessive beading and graduated colours sometimes seem to suggest human flesh. As it turns out, Mann has a background in life drawing and grew up in a family business making beaded costume jewelry so her designs have merged these two worlds. "Mann's pieces are visually challenging and invite the viewer to ask questions about what they're seeing. They are precious and beautifully made, " says Hardy.
Behind the show
Masters of Modern Jewellery is being shown alongside photography by Vivian Maier, a reclusive and intellectual American nanny whose street shots of Chicago and New York were only discovered after her death and have now become highly sought after.
This isn't the first time Hardy has curated a jewelry exhibition in a Mayfair art gallery. In addition to staging sales of contemporary jewelry during her tenure at Sotheby's, in 2011 Hardy assembled an exhibition called Art Rocks in Shizaru, a Mayfair art and sculpture gallery owned by three brothers whose father is property billionaire and Islamic art collector Nasser David Khalili.
"I love putting wearable, contemporary jewels in an art environment and introducing them to London's West End," says Joanna Hardy. "This isn't off the beaten track, it's mainstream for luxury shoppers and the art clients of galleries love it."
Masters of Modern Jewellery 2013 runs through Christmas 2013
Beetles + Huxley, CHECK Piccadilly, London
-December 2013
Claire Adler writes on luxury jewellery and watches for the Financial Times and consults luxury brands including De Beers and Fabergé. www.claireadler.com