Monte Carlo: A fairytale world of luxury
From a $55 million watch to hundreds of well-toned bodyguards, Claire Adler talks to jewelers and Monaco insiders about why Monte Carlo is the place for high-jewelry lovers to see and be seen this summer.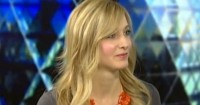 BY CLAIRE ADLER
If ever there was a fairytale luxury destination, then Monte Carlo is it. As powerplayers and the rich and famous descended upon Monaco this summer, a coterie of world-class jewelers including Graff, Avakian, Jacob & Co, ORLOV, and Italian jewelers Scavia (along with what one can only imagine to number in the hundreds of bodyguards) are there to welcome them.
With its panoramic coastal views of the Mediterranean, blue skies and absence of income taxes, Monaco is a glamorous tax haven on the French Riviera. An area of just 2.2 kilometers squared and home to a population of just over 36,000, it is one of the smallest and most densely populated countries in the world. In the late 19th century Charles Garnier, the architect of the Paris Opera House, built Monaco's Casino and Opera House with its marble paved atrium and 28 onyx ionic columns. Today the building is one of the most famous landmarks in Monaco's picturesque capital Monte Carlo, and located in its central square, the aptly named Place du Casino. Governed by a constitutional monarchy, Monaco's ruling monarch is 50-something Prince Albert II who married Zimbabwe-born Olympic swimming champion Charlene Wittstock in 2011. The House of Grimaldi have ruled Monaco, with brief interruptions, since 1297. Since 1929, the Monaco Grand Prix has been held annually in the winding, narrow streets of Monaco, one of the most prestigious car races in the world. In 1956, American Golden Globe and Academy Award-winning actress Grace Kelly retired at 26 to marry Prince Rainier III of Monaco. The couple, Prince Albert II's parents, had met during a photo call at the Cannes Film Festival and Prince Rainier proposed within three days.
Dressing to the nines from dusk till dawn
"Monaco is very inspiring to me with its history, Grace Kelly, and the royal family, who I have had the pleasure of meeting," says  glamorous London-born, Cannes-based young jewellery designer Sheeva Moshiri. "In Monaco, the women dress to the nines from morning to night which makes you want to step up your game style-wise. They love style and my Boho Chic collection is all about that. When I spoke to Prince Albert, I told him I had a crush on his nephew Pierre and he found it very amusing. I then asked him if he could introduce me and he said he'd do his very best!"
Last year, an Arab sheikh was visiting the Avakian jewelry exhibition at Monte Carlo's Metropole Hotel at the same time as the musician Seal. "It turned out the sheikh is a Seal fan and the pair ended up chatting for an hour at our exhibition," says Haig Avakian, client services director at his family's third generation family-owned business, currently exhibiting in Monaco for the second year running. "Our clients from all over the world have started to pick Monaco as their destination of choice and it remains popular for our Russian and Middle East clients. Our Monaco exhibition gives us the chance to meet our clients in a relaxed environment and to present some of our latest creations to them," he says.
Dramatic jewels
In August, legendary jeweler to the stars Graff marked the 10th anniversary of its Monaco Rare Jewels summer exhibiton at the Hotel de Paris. The hotel is the location Graff chose for its first store when the company originally expanded outside the UK in 2000. Graff now has more than 45 stores worldwide.
Graff has a habit of eclipsing all other jewelers with his dramatic diamonds and jaw-dropping prices. This year he did not disappoint. The Hallucination, a multi-colored diamond watch, thousands of hours in the making, which bears a $55 million price tag and a kaleidoscope of rare diamonds, was rumored to be on display. Graff did not officially announce that the watch was in Monaco, with a press release instead claiming "it is possible that the Hallucination, estimated to be the most valuable watch ever created, may make an appearance." But it is likely that Graff is not contractually allowed to say it according to its agreement with an insurance company.
Jewelers in Monaco this summer included ORLOV, a brand owned by a 40-something couple who host exhibitions of their high jewels in Monte Carlo, Moscow, and Courchevel each year.
According to Pauline Zanzer, a Monaco resident who has consulted various luxury jewelers, forging connections through her personal contacts with high net worth individuals and organising Monaco-based events, the jewelers showing in Monaco try to maximise their profit over the summer for the whole year, with some jewelers teaming up with Monaco companies to stage exhibitions for wealthy vacationers.
"Many high net worth individuals spend July in Italian resorts and August on the Cote d'Azur, which explains why there are many luxury-related and charity events in Monaco during August," says Zanzer, who recently graduated from the International University of Monaco with an MSc in luxury management. "There are always lots of security guards. The guards are very discreet – the more guards, the more important the event seems. In most cases, the insurance companies make more money than the jewelers."
Fairytale reputation
A couple of summers ago, Angelina Jolie's jeweler Robert Procop staged a catwalk show for daughters of royal families from the Monegasque region aged between four and 13. The princesses who modelled Procop's jewellery in the presence of their family members had picked out their dresses for the event, while Procop laid on make-up and hair stylists and professionals to teach the young royals how to walk on a runway. It would be hard for a jeweler to think up a more exclusive and intimate event if they tried.
No wonder Monte Carlo has a fairytale reputation. "Monaco is a fairytale country because it's so far from the realities of daily life for ordinary people," says Pauline Zanzer. "It's like one big, or small, royal court, where everybody thinks he is king. Luxury makes people forget about the tragedies in the world. Thousands of cameras and a police force comprising a third of the 24,000 population makes visitors and residents relax. Monaco is a well-oiled machine comparable to Disneyland – it's a protective environment with entertainment for adults."
In Monaco's world of luxury, being seen is all part of the game. "If you're invited to an event, you're important," says luxury insider Pauline Zanzer. "There is rivalry among men about who has the most exclusive watch. The jewelers who can make their customers their friends are the most successful. If you want to be rich, you must first start to appear rich."
—
—September 3, 2014
Claire Adler writes on luxury jewellery and watches for the Financial Times and consults luxury brands including De Beers and Fabergé. www.claireadler.com