Sparkle exclusive: Behind the House of Avakian
Geneva-headquartered jeweller Avakian germinated more than four decades and three generations ago, from a workshop in Beirut. The family-owned company has since built a global reputation for bold, vibrantly coloured, and versatile jewels, along with outstanding personal service.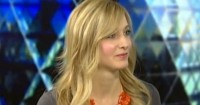 BY CLAIRE ADLER
Haig Avakian is the Los Angeles-based international sales director of his family's internationally renowned luxury jewelry business, Avakian. Thanks in part to his affability and personable approach to his clients, Avakian's contemporary designs and collections are appealing to an ever-widening global clientele.
In Los Angeles, Haig has been working hard to build relationships with celebrity stylists to secure a place for Avakian's creations on red carpets in the US and Europe. Half a world away, he entertained sheiks, skeikhas and government officials at the Avakian stand earlier this year at the Doha Jewellery and Watches Exhibition in Qatar, giving each a glimpse into the story behind individual jewels.

Serving the global elite
In a sign of the relaxed personal relationships Haig enjoys with his clients, this year during the Cannes Film Festival in Avakian's suite at the sumptuous Carlton Hotel, he experienced a first. A celebrity visited to choose a piece of jewellery to wear for her red carpet appearance, and, naturally, to enjoy a glass of champagne while doing so. But the conversation between Haig, other Avakian family members, and the celebrity became so engrossed and lively that the celebrity never left, deciding to forgo her moment in front of the cameras in favor of a chat with the Avakians. When I ask Haig who the celebrity was, he apologies for the sake of client confidentiality—he cannot reveal her identity, but he will say they were talking about how Cannes has evolved over the years and what it used to be like when this A-list actress attended her first big movie premiere in Cannes, when her career initially kicked off.
One of the keys to Avakian's success is these kinds of client relationships, according to Haig, who is on the road 20 days per month across varying time zones, yet still manages to answer every email I've ever sent him over the last five years—and in under one hour.
"We have become used to fulfilling the whims of our clients at short notice," says Haig, from his office in Los Angeles. "Part of the fun of this job is spending time with clients in the bar in our Monaco boutique or in our intimate Geneva headquarters and getting a firsthand understanding of how they want to wear our jewelry which helps as we plan and create future pieces."

Custom-made luxury jewelry that's easy to wear
Some Avakian pieces have developed as a result of unique requests. Avakian's Caché ring was created when a client asked for a ring she could wear as a pendant. Named after the French word meaning hidden, the Caché rings see meticulously set pave gemstones, smooth to the touch, extending all the way round to the inside of the ring—a fact known only to the wearer. Each one is topped with a marquis cut centre stone and takes several weeks to manufacture, due to the complicated gemsetting process.
"Our guiding philosophy is to make our jewelry easy to wear," says Haig, who joined the business in 2002 after studying economics at University College London and gemology at the HRD Institute in Antwerp. "Our Riviera earrings have interchangeable beads, allowing women to wear them with different dresses and to different occasions. Our Links earrings have a detachable element. These little twists increase the frequency with which the pieces can be worn. We have found that this is what women want from their jewelry."
Sometimes the design of one piece inspires another, says Haig. "Several years ago we designed a 'Toi et Moi' ring with a three carat pink oval diamond next to a matching three carat fancy yellow diamond. We had the yellow diamond but needed to find the matching pink diamond. And that was before we had even thought about the matching earrings. It was one of the most challenging pieces we have worked on, but the feeling of satisfaction once we found the matching stones is difficult to describe."

New boutiques carry on old tradition
Today, Haig and his sister, Corinne Avakian, international marketing director (who studied at the London School of Economics and the Gemological Institute of America in London), are busy expanding the business. Avakian originated with their grandfather, an artisan with a workshop in Beirut in the 1970s. Haig and Corinne's father, Edmond, later moved the family to Geneva, where he set up the Avakian brand and opened the doors to the first Avakian boutique in the 1980s. Along with existing boutiques in Geneva, London, Moscow, Los Angeles, New York, and Monte Carlo, in the next two years Avakian plans to open boutiques in Courchevel, the Middle East, and Asia.
This summer, Haig oversaw the opening of the new Avakian boutique in Moscow in the lobby of the Ritz Carlton, and the renovated Geneva flagship boutique. He's currently working on renovations at Avakian's shop in New York's Four Seasons Hotel, which is due to re-open early next year. In each location, Avakian's signature quilt pattern, inspired by its Tzarina collection, adorns the gently revolving showcases.
"The new boutiques are about modern, sophisticated luxury. Every detail was thought through to provide our clients with the intimate and personalised experience they expect to receive at Avakian – from the design of the boutique facades to the light that shines on each jewel," says Haig.
When several years back Avakian received a commission from an Asian king for his wedding crown and jewelry, the company conducted extensive research into specific gemstones, their symbolism, and spiritual meanings within the country's Buddhist culture, particularly for jade and rubies. Edmond Avakian spent six months locating and acquiring the right gemstones before creating the pieces. He personally delivered the jewels to the king the day before his wedding.
Haig is in no doubt what motivates him. "What I find most rewarding is seeing a piece going from a sketch, to the drawing board, and then eventually worn by one of my valued clients. The idea of building a brand name and leaving something behind to the next generation – that's what drives me most of all," he smiles.
—August 2015