Sparkle exclusive: Behind the scenes of Buben & Zorweg
Sparkle meets the co-founder of a company serving the most passionate collectors in the world. Makers of bespoke luxury safes Buben & Zörweg have been known to send technicians on planes thousands of miles away from their German headquarters to personally move one of the company's masterpieces to another room within a client's villa, palace, or yacht.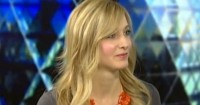 BY CLAIRE ADLER
For one man, it's 100 gold bars. For another, it's a $50 million antiquity. And for yet another, it's a collection of 1,000 handcrafted watches, along with all the accompanying packaging from the Swiss manufacturers who made them. Buben & Zörweg are world leaders in luxury safes, and it's probably fair to say that its clients are the most demanding collectors in the world.
Take the man who owns 1,000 watches and recently commissioned Buben & Zörweg to design and create a high security room interior to safeguard and showcase his entire collection. He simultaneously commissioned the interior of a separate room to house his luxury watch packaging and a hi-tech watchmaker's table so he can fly in watchmakers from Switzerland to service his watches.
Another customer recently had three bespoke Buben & Zörweg Grand Collectors installed in his home. One was customised for his watches, one for his jewelry, and one for his rifles and handguns. He is so thrilled with them that he has just repeated the exact same order for his second home.
True luxury
"True luxury is in the details and a customized safe by Buben & Zörweg is an opportunity for a collector to express his personality and individuality in the most indulgent of ways. A Buben & Zörweg masterpiece is always a piece of art, a room centerpiece, and the focus of animated conversation, in its own right," says Christian Zörweg, co-founder and director of Buben & Zörweg, as we meet over coffee at Fortnum & Mason on London's Piccadilly.
Buben & Zörweg is currently celebrating 20 years in the luxury business. The founders Harald Buben and Christian Zörweg met as children in Austria at the tender age of 10. Walking back home from school together every day, they began to dream of travelling the world, and perhaps one day conquering it in their unique entrepreneurial style. Inspired by a trip to Australia in their teens, they began selling Australian opals to the jewelry trade whilst they were still at university. Soon after graduating, they launched Buben & Zörweg, specialising in luxuriously crafted watch winders, designed to encase and care for self-winding watches.
Today, Buben & Zorweg is a burgeoning luxury empire headquartered in the heart of Germany's manufacturing and engineering region near Stuttgart. Its repertoire includes luxury safes, tourbillon clocks, cufflinks, pens, leather goods and, since 2014, its very own watches crafted in the company's own watch manufacture. Buben & Zörweg creates bespoke interiors to showcase collectibles which can range from watches, to wine, cigars, art, rifles and even cameras. With 6 standalone boutiques and 14 shop-in-shops, the company is present in more than 100 countries. Buben & Zörweg has collaborated with Aston Martin on a One-77 Object of Time inspired by the One-77 supercar, and counts royalty, CEOs, and stars of sport, music, and the big screen amongst its loyal clients.
"True luxury is what drives us everyday – we are passionate about the unique, about the pinnacle of German engineering and craftsmanship and about our clients who express their individuality through the objects they treasure," says Christian Zörweg.
Savouring and safeguarding collectibles
From a safe built to house a collection of fine watches, which also serves as a humidor, bar, weather station and music system, to a wardrobe designed to hold 2,000 cigars while enhancing their flavour and increasing their value, Buben & Zorweg creations enable men to savor, safeguard, and let's face it – show off – their most treasured possessions.
With a passion for design, stunning finishes, exotic materials, and for delighting loyal clients, Buben & Zörweg are currently creating their Agartos safe with a bespoke color aluminium wood chassis – one of a choice of a staggering one million colors the company offers. They have produced their One-77 safe with an interior to perfectly match the interior of a client's Aston Martin One-77 Supercar, preparing five samples of aluminum before his final approval. When the doors of this one-of-a-kind One-77 safe glide open, the hi-fi system faithfully plays the sound of the owner's Supercar engine starting up. Buben & Zörweg have also personalized their X-007, the only safe in the world with an interior that elevates at the touch of a button, turning it into a 360-degree high-security glass showcase for a client's $50 million antique objet d'art – this, even though the X-007 is usually designed to encase a miscellany of watches, jewelry, documents and other valuables. When this particular X-007 opens, rising upwards, the owner's favorite music tracks play automatically.
Pride in quality, clients' happiness
Harald Buben and Christian Zörweg regularly sit for hours with their clients to make such creations a reality, combining the expertise of in-house engineers, clockmakers, security experts, and interior designers, while clients consider the merits of German bull neck leather, the hue of a lacquer finish, the difference between European and American walnut burl wood, the preferred location of another secret compartment, or the optimum temperature to enhance cigar flavour and long-term value.
With prices for individual Buben & Zorweg safes regularly topping the $200,000 mark, and with increased requests for interior design projects, it's no surprise that a significant part of Buben & Zorweg's business comprises bespoke commissions. Or that security, attention to detail, and personal service are top priorities.
"We recently found an exceptional piece of macassar wood in Australia and were told a private jet owner had reserved it for the interior of his plane. But we wanted it really badly, so we pulled out all the stops to acquire it. We only buy what we can't make ourselves. Every hinge and screw we use bears the Buben & Zörweg brand." Buben & Zörweg technicians fly thousands of miles to personally move one of the company's masterpieces to another room within a client's villa, palace, or yacht.
"We pride ourselves in thinking of every eventuality, on both design and security aspects. Buben & Zörweg use the most secure electronic system for safes, originally developed for use in the basements of Swiss banks. Once our clients start talking about personalizing a Buben & Zörweg safe or interior, they become as excited as small children," says co-founder and director Christian Zörweg.
–February 2015