Sparkle exclusive: Interview with Rosario Autore, founder of The Autore Group and Pearlautore International
Sparkle speaks to the owner of one of the world's largest pearl companies, who shares the secrets of his success and the joys—and surprises—of harvesting pearls.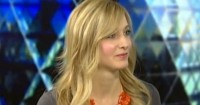 BY CLAIRE ADLER        
What do Italian food and the world's finest pearls have in common? When Rosario Autore, the founder and owner of Autore, first travelled to Australia, he cooked pasta dishes for leaders in Australia's pearl industry. Over one memorable dinner, he built relationships that enabled him to start purchasing pearls from Broome, the coastal region often called the 'Pearl of North West Australia,' and set his career off to a flying start.
In the nearly 30 years since, he has developed a world-renowned and vertically integrated empire with interests in pearl farming, wholesaling, valuation, jewelry design, and manufacture.
"I was a determined, enthusiastic young man full of energy and with an amazing appetite to learn and listen—and most importantly, I never took no for an answer," says Autore, who was born in the south of Italy and worked for a wholesale pearl trading house in Tokyo before moving to Australia at the age of 26 to work in the pearl industry.
"I grew up with a deep love of the natural environment and the ocean. I come from a line of merchants, so working in the pearl trade was a logical step. When I arrived in Australia, the South Sea pearl industry was secretive and controlled. I made Broome, the pearl farming capital, a stopover on most of my sales trips and started becoming more of a regular face, eventually convincing one of the local residents involved in the pearl industry to allow me to cook dinner for him and his associates. It was only then I became accepted as a de facto resident and was able to start buying pearls from them."
Million-pound pearls
Pearls are currently having a moment, with jewelers increasingly incorporating pearls into jewelry designs both on and off the red carpet. According to Raymond Sancroft-Baker, a jewelry consultant for Christie's who recently compiled a jewelry index for Knight Frank on behalf of Art Market Research, the current market for rare pearls is "extremely buoyant". Sancroft-Baker recently valued a pair of natural pearl earrings at a million pounds.
Autore confirms that today's pearl jewelry is a far cry from your grandmother's classic strand with matching earrings. "In today's evolving world of fashion, pearls are becoming modern and stylish, appealing to women of all ages and demographics," he says. "More people from a wider range of ages, cultures, and regions around the globe now have access to beautiful, contemporary pearl jewelry, driving a huge expansion of the market. A fine quality strand of South Sea pearls will always be a difficult and rare item to produce, and these pearls still command very high prices."


Daring to be different
Autore's love for pearls keeps him pushing boundaries. In 1991, he set out on his own as a broker, linking pearl farmers in Australia with wholesalers around the world. The business expanded quickly, and in the first year alone turnover grew from £5 million to £45 million.
The business, Pearlautore International, continued to grow, and Autore went on to open his own pearl farming operations along Australia's North West Coast. He now owns and runs seven South Sea pearl farms off the coasts of Western Australia and Indonesia, harvesting in excess of 300,000 pearls each year. In addition to loose pearls, the company manufactures and distributes in excess of 4,000 South Sea pearl strands from its headquarters in Sydney.
In 2005, Rosario Autore branched out into jewelry design and manufacture, founding Autore. His designs have since become celebrity favorites, with Autore jewels having been worn by celebrities including Angelina Jolie, Halle Berry, Sarah Jessica Parker, and Selena Gomez, to name just a few.
"To receive such an amazing response to Autore jewelry and to be commended for our great designs with five global jewelry awards has been incredible," says Autore, whose wife, Jane, is Autore's design director. "We set out to come up with a new way to design, wear, and appreciate the South Sea pearl. I knew this was what the international pearl jewelry world needed."
In 2006 Autore launched the world's first comprehensive South Sea Pearl Classification Guide, which has allowed buyers, retailers, and consumers to understand how to grade and classify South Sea pearls. The system grades each pearl according to Autore's five S's – Shine, Surface, Shade, Shape and Size™.
"I live and breathe this industry"
Autore now travels more than ever, visiting his farming operations regularly, as well as meeting with new and potential clients. During the harvest season, he spends time at the Autore Broome pearl farm. The sea-based operation takes place on a ship that becomes home to 34 employees on a 10-days-on/5-days-off roster.
"During the cooler time of the year when we are harvesting the pearls, the humpback whale migration occurs right beside our operation," says Autore, whose businesses now employ around 400 people. "It is very distracting to look up from cleaning a pearl shell or harvesting a pearl to see a humpback whale breaching a few meters away from the boat."
Autore also has a strong commitment to the regions in which his companies operate. His Indonesian company has for several years running received awards for providing employees with excellent working conditions.
Outside of work, cooking remains one of Autore's passions. Over the years he has cooked for industry leaders, fashion gurus, politicians and the odd Olympic champion. He has even given his pearl farmers in Indonesia their first taste of Italian cooking.
"My love for the industry and this beautiful gem produced by a living animal is part of my everyday life. I live and breathe this industry," he says.
—May 2015