Sparkle exclusive: Intrigue and extravagance abound at London's Luxury Quarter
With a grand total of $5 billion USD (or £3 billion) spent by visitors in the London Luxury Quarter, London is now upping the ante even further with a slew of glamorous shop openings and loans of Burberry raincoats.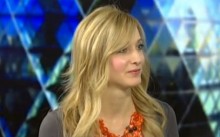 BY CLAIRE ADLER
London is well-known for its unexpected rain showers—in addition, of course, to first-class shopping opportunities. In an innovative pairing between Burberry and the five-star Claridges Hotel, visitors can now borrow catwalk-worthy raincoats from the hotel concierge. Meanwhile, each Christmas a luxury brand is invited to create the Claridges Christmas tree; its past guest designers include Dior and Lanvin.
With shopping by international visitors on the up, luxury brands are keen to capture the attention of shoppers even whilst they are in their nearby hotels. Global Blue, the tourism shopping tax refund company, recently revealed international shoppers in the London Luxury Quarter spent 12 percent more in 2013 than they did the previous year. A network of 51 London streets and lanes encompassing Mayfair, Picadilly, and St James, the London Luxury Quarter takes in world-class auction houses, art galleries, jewelers, fashion stores, restaurants, and hotels.

Favorite vacation activity
Shoppers from China account for the largest proportion of the total purchases made in the area – 25 percent. A separate Global Blue report found that 83 percent of shoppers from China claimed shopping is their favorite activity when vacationing in the UK, which prompted one British newspaper to suggest this group could well be more interested in shopping than the British royal family—often thought to be a major driver of international tourism to Britain.
On the heels of China are Russia, the US, and Saudi Arabia, which account for eight, six and five percent, respectively, of total international spend in the London Luxury Quarter. The average spend per transaction is $1,600 (or £935), though the numbers are not without their outliers—one shopper on Bond Street recently is reported to have spent $105,000 (or £62,000) in one morning. Perhaps it's hardly surprising. Wandering down Bond Street on any given day, in less than a minute it's not unusual to pass a Chagall painting, a Chihuly glass sculpture installation, and millions of pounds worth of high-end jewelry and watches. For each transaction they make, Chinese shoppers spend an average of $2,700 (or £1601). Americans part with an average of just over $1,300 (£792) each time they key in their pin number, and Qataris, $2,500 (£1494).
Against this backdrop, glamorous new stores and record-busting property deals involving the likes of Chopard, Victoria Beckham, and Parmigiani are ensuring London stays at the top of its game. Chopard recentlly signed a deal for an expanded Bond Street store at a monthly cost of £1300 per square foot, breaking all previous records for rent paid in Britain. Victoria Beckham opens her first ever store this fall on Dover Street, where her neighbors will include a heady mix of high fashion boutiques and art galleries. On Mount Street, connoisseur watchmaker Parmigiani Fleurier have opened their first European boutique, located alongside Chistian Louboutin, Marc Jacobs and Stephen Webster.
Global luxury powerhouse
London's position as a global luxury powerhouse is well-established. In the 1920s, the Indian maharajah of Patiala commissioned a set of five teak wood traveling trunks, one for each of his wives, from Asprey on Bond Street. Each one was fitted with solid silver washing and bathing utensils including silver soap dishes and silver bottles for pouring hot water. When Edward VII died in 1910, many of the ruling heads of state traveled to London from round the world for the funeral. A member of staff at Asprey at the time remarked that there were sometimes three or four heads of state in the store at a time.
Christie's opened in the neighborhood in 1766, Tiffany in 1868, and Cartier in 1902 – all in close proximity to St James's Palace, Kensington Palace, and Buckingham Palace, and in a neighborhood that was historically a residential area for noblemen and politicians.
Today, in the London Luxury Quarter, temptation abounds. In 2010, one visitor to Sotheby's on Bond Street parted with a staggering $7.6 million (£4.5 million) bracelet. Once owned by the Duchess of Windsor, it remains to this day the most expensive bracelet ever sold at auction.
"The London Luxury Quarter is the most important market for jewelry and art in Europe," says Patti Wong, chairman of Sotheby's Asia. "At Sotheby's on Bond Street I joke that I worry about our carpet. Massive amounts of people come through during the big sales. The Sotheby's café on Bond Street has queues and we're not even in the restaurant business."
Rich diversity
The appeal of the London Luxury Quarter lies not just in the big fashion houses Chanel, Hermès, Louis Vuitton, Christian Dior and Jimmy Choo, but also in the lesser known seek-and-you-shall-find vibe found at the likes of British watchmakers Bremont. The business's custom-made watches are due to appear later this year in the Hollywood movie Kingsman: The Secret Service, which stars Colin Firth and in which Bremont co-founder Nick English will make a cameo appearance (as will Lady Gaga and Sir Elton John). Then there's the fashionista haven Dover Street Market and the showroom of former lawyers-turned-fashion advisers Rous Iland, and the hip fashion and jewelry designers waiting to be discovered at Wolf & Badger.
"It's the unique and rich diversity of what's on offer in the London Luxury Quarter that continues to attract international shoppers to London from round the world," says John Ayton MBE, owner of jewelry brand Annoushka and part owner of Bremont.
—June 25, 2014
Claire Adler writes on luxury jewellery and watches for the Financial Times and consults luxury brands including De Beers and Fabergé. www.claireadler.com