Sparkle exclusive: Meeting Lorenz Bäumer
Lorenz Bäumer, with his own shop on the revered Place Vendôme in Paris, counts Van Cleef & Arpels and Boucheron among his next-door neighbours. Bäumer is former artistic director of high jewellery at Louis Vuitton.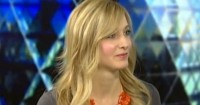 BY CLAIRE ADLER
It's perhaps counter-intuitive that the former artistic director of high jewelry at one of the world's most influential fashion houses is a man who studied engineering at university. But Lorenz Bäumer adores his glamorous mother and this probably helps.

A mother as a muse
"I can still remember when I was really young watching my mother, who is French, getting ready to go out. When she put on her jewelry, she suddenly transformed into a princess. It wasn't about any particular piece of jewelry, but about the change that occurred when she put on something simple, like a white diamond necklace or a ring with a semiprecious stone – it was breathtaking. There was a fairytale quality about that metamorphosis that continues to inspire my work to this day. When I create a piece, I am trying to rekindle the magical moments I experienced as a child," says Bäumer.
What comes through in Bäumer jewelry – both the designs from his own Lorenz Bäumer brand as well as the collections he has created for Louis Vuitton – is a sense that Bäumer loves the construction process behind making jewelry, the idea of building a base in which to hold precious beautiful gemstones. One has the feeling someone who loves architecture and engineering has made all this.
There's lots of playing with geometric shapes, and sometimes flowing and curvaceous lines, sometimes layered over each other, inevitably topped with precious stones. His latest wedding rings are intertwined gold bands of different shapes and quantities. One with five elements is like a Chinese puzzle, says Bäumer.
"I loved creating things from a young age. I studied engineering to make my parents happy," he says. "But I've always loved jewelry – it's small, a challenge for an engineer, and it's about working with the detail which you need a loupe to see."
Bäumer began his career creating costume jewelry in the late 1980s which he sold to his mother's friends at what he calls "tupperware-style parties" and soon received a request for a diamond piece.
"When one of my customers asked me to do something with diamonds, I said 'yes, for sure'. When the lady left, I began panicking," he quips. But Bäumer is still in touch with that original customer and he has since created a coffee table book of his work and that first piece is the first jewel featured in the book.
"It was my first chance," says Bäumer, who went on to create jewellery for Gucci, Cartier, Hermes and Chanel.
Artisans of our destinies
When I first meet Bäumer in person, we're in the airy top floor Louis Vuitton private apartment on Bond Street, which is accessed via a discreet elevator within Louis Vuitton's London flagship store. Bäumer is walking me through a stunning collection of Louis Vuitton high jewelry, displayed in the lounge.
When I mention I've just returned from Israel, he starts chatting about how the diamonds used by Louis Vuitton are cut and polished in Netanya, an Israeli beach city known for its palm trees, Mediterranean views – and its diamond cutting and polishing center. The next time we meet we are at Bäumer's London press preview for Voyage Dans le Temps, Bäumer's own jewelry collection being held at an apartment at The Dorchester Hotel.
He shows me the dial of a watch he has created containing the face of the one day old baby of one of his clients, while the back of the watch dial is engraved with the words 'Chacun est l'artisan de son destin'. We are the artisans of our own destiny, a nice catchphrase for someone who enables his most discerning clients to do whatever they wish as long as it concerns jewelry or watches. Prices for jewelry start at around $1000 but "the sky is the limit when it comes to what we can do," says Bäumer.
Beating Boucheron to the task
Bäumer is accessible, friendly, and courteous — all useful qualities when dealing with demanding, high-level clients who order bespoke items. He recently worked closely with a client in the Middle East to create a dramatic scarab brooch – for everyday wear. For the wedding of Olympic swimmer Charlene Whitstock to Prince Albert of Monaco in 2011, Bäumer created the bride's tiara, winning the commission over houses including his neighbours Van Cleef & Arpels and Boucheron.
Washington-born Lorenz Bäumer is about as cosmopolitan as they come. He believes his curiosity about other cultures helps him connect with others and serve his customers better. Born to a German diplomat father, he had lived in Washington, Tel Aviv, Ottawa, and Bonn, Germany, by the time he was 16.
"Princess Charlene and I share a love of water. She was an Olympic swimmer and I love to surf and swim in the sea, so we set out to design a tiara inspired by the ocean," says Bäumer.
"I always focus on finding something in common with my clients who are commissioning a one-off unique item."

—Winter 2014