Sparkle exclusive: Meeting Susan Abeles, Director of US Jewelry at Bonhams

Sparkle speaks with Susan Abeles, Director of US Jewelry at Bonhams—the auction house which last year offered more jewelry for sale than any other international auctioneer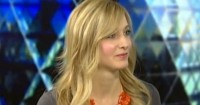 BY CLAIRE ADLER
After more than three decades entrenched in the heart of the luxury jewelry business, it's the fast-paced, theatrical, and competitive atmosphere of the auction room that Susan Abeles adores most.
"I love the excitement of the auction room, phone bidding with clients, watching the paddles go up and down, the drama, and finally hearing the sound of the gavel," says the New York-based director of the Bonhams jewelry department in the US.
Abeles has brought the gavel down on some substantial and sometimes record-breaking jewels. These include a 17.82-carat pear-shaped, D color, VS1 clarity diamond, which sold last year for $2.3 million, setting a world record for the price per carat of a D VS1 Golconda pear-shaped diamond; and a 22.87-carat D flawless solitaire ring, property from a private California collection, which fetched $3 million at the Bonhams sale Exceptional Jewels in 2011.

Fascinating lifestyles of celebrity clientele

In addition to counting among her clients Bulgari, Cartier, The Musee des Arts Decoratifs in Paris, Mauboussin, Neiman Marcus, Saks Fifth Avenue, and Van Cleef & Arpels, Abeles has represented private individuals and their estates, including those of Marilyn Monroe, Rock Hudson, Mae West, the Rockefeller family, Diana Vreeland, and the Duchess of Windsor. Abeles's work has included buying and selling jewels for her clients, working with archival departments, and assisting with jewelry loans to museums.
Her diligence and comprehensive skill set has allowed her unique access into some of the most fascinating private homes in America.
"Gloria Swanson's New York apartment had a completely—and I mean completely—mirrored bathroom, and the most fabulous collection of Ferragamo shoes, which were numerous, beautiful and tiny," remembers Abeles. "She loved clothing and jewelry. My favorite image of her is the photograph of her posing with her twin rock crystal and diamond bangles by Cartier – gorgeous."
When Abeles spent several days appraising jewelry for the Rockefeller family, she was interrupted one morning when Laurence Rockefeller entered the room dressed in his bathrobe and slippers, announcing he had arranged for his visitors to enjoy a formal breakfast in the dining room. In the meantime, he tactfully removed the massage table Abeles had been using to lay out the family jewels.
"He was charming and personable, very real," remembers Abeles.
A passion for the atmosphere at auction
Abeles typically begins her day – after waking at 5 am, going to the gym, and dropping her children at school – by phoning her London counterpart, Jean Ghika. She ends the day at 9:30 pm by speaking with the Bonhams Hong Kong office before checking her emails and going to sleep. In between is a grueling schedule of client meetings, valuations, marketing strategy, travel, and time spent with her children.
An entire career dedicated to jewelry was not something Abeles could have predicted. "My career in the jewelry industry is a twist of fate – being in the right place at the right time," she says.
After starting at Christie's in the 1990s, Abeles worked her way up, learning the business in what she calls "the old-fashioned way," from bookkeeping to apprentice appraising, cataloguing, contracts, property control, and only then, jewelry. She later became the manager at Lee Siegelson, working for the revered New York jewelry dealer and adding collectible estate jewelry and watches to his inventory while liaising with museums and lecturing on behalf of the company. Despite the challenging and glamorous work surrounded by other experts in her field, Abeles missed the exciting world of auctions.
"I missed the fast pace and competitive atmosphere, the colossal exposure to property at all levels, the people and their stories, the history and the auctions," says Abeles.
Upcoming this season
Last year, Bonhams offered almost 14,000 lots of jewelry, more than any other international auction house. "We are an extraordinary team of specialists who share the same goal to have property sell well in any of our major salesrooms located around the world. We are committed and passionate and try harder than our competitors," says Abeles.
On 31 March and 1 April in New York, 700 items from Lauren Bacall's estate, including jewelry, art – and Humphrey Bogart's top hat – will go on the block. Abeles is also currently preparing for the New York Fine Jewelry Sale on 15 April, where she is looking forward to witnessing the fate of a Van Cleef & Arpels ruby and diamond necklace and bracelet. "Spot-on for signature, color and collectibility for the chic 1980s," says Abeles of the set. "The necklace is so well made, it feels like fabric."
A growing demand for jewelry from Asia means Abeles's remit is now global. If a consignment of jewelry comes in from the US which is deemed to sell more profitably in Asia, it will likely be offered at a Bonhams sale in Hong Kong.
Increasingly, women are walking through the doors at Bonhams – whether in the US, the UK or Hong Kong – and bidding on jewelry they are buying for themselves.
"Women recognize the value buying at auction can offer as well as the chance to own a one-off piece. Either they come in person to the auction or they can also bid from the comfort of their home or office, either online or by telephone," says Abeles.
Abeles advises collectors to loan their jewelry to museums and galleries in order to help "substantiate and add value" to collections. While this is undoubtedly wise, some jewelry collectors may find in it a conflict of interest with Abeles's other worthwhile top tip: "Wear and enjoy your baubles!" she advises.
—March 2015