Sparkle exclusive: Meeting up with Fawaz Gruosi, the mastermind behind De Grisogono
The founder and CEO of flamboyant jewelry and watch brand De Grisogono is best known for his love of all-night parties in Cannes and Porto Cervo, entertaining celebrities and models. But in London recently, he showed Claire Adler a more serious side.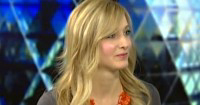 BY CLAIRE ADLER
When I arrive at Christie's for my meeting with Fawaz Gruosi on the eve of a charity event, the entrance hall with its grand staircase is a flurry of activity and anticipation. The evening ahead, sponsored by De Grisogono, would celebrate the diamond jubilee of Tel Aviv University with a glittering charity auction.
This was by no means to be your average De Grisogono affair – if you can call De Grisogono events average. The brand's high octane Cannes Film Festival party at the Hotel du Cap-Eden-Roc is an annual celebrity magnet, regularly attended by Sharon Stone. The PR team once told me the intimate attendee list was made up of "800 handpicked guests." Every August at Porto Cervo in Sardinia, Gruosi celebrates his birthday at the Billionaire Club with the likes of Dita Von Teese. At an anniversary party in Geneva I once attended, De Grisogono flew in 200 journalists for a banquet in a dining room where the floor resembled the inner workings of a watch movement, with dining tables and chairs positioned on giant sized models of the baseplates and gently rotating precision components found inside a De Grisogono watch.


An innovative partnership
A Christie's charity auction in connection with Tel Aviv University, a world leader in brain studies, nanotechnology, and renewable energy which counts the Universities of Oxford and Cambridge as research partners, certainly seemed to be a more cerebral and subdued event concept.
Gruosi is waiting for me in the chairman's office at Christie's, the room usually occupied by David Linley, the Queen's nephew, and he begins by explaining how his new collaboration with Tel Aviv University began. "I was in Tel Aviv last year to see clients and friends. We source some of the diamonds used in our jewelry from Tel Aviv, one of the world's leading diamond capitals. We have many Jewish clients around the world, whether in Tel Aviv, New York, or London, so when our London head of private sales Fiona Agha suggested we collaborate with Tel Aviv University, I went for the idea," says Gruosi.
Items on the block at the event include earrings, a watch, Cannes party invites, an internship in the nanomedicine laboratory of cancer researcher Professor Ronit Satchi-Fainaro, and places on an archaeological dig in World Heritage Site Megiddo.
Cannes party invites
While Gruosi appears as relaxed as could be when we meet, like many business owners currently, he is in a reflective mood. "The international situation is awkward with oil prices and security issues," he ventures. "Many countries have not been touched by terrorism, but watching the TV is frightening. At BaselWorld last month, people held back and there is a noticeable mindset of hesitation."
And yet, as is the way in the world of luxury jewellery, the show must go on. After May's festivities in Cannes, in July de Grisogono will host clients at the Le Meurice Hotel in Paris during the Couture fashion shows. In September, De Grisogono will exhibit its grandest creations at the Paris Biennale, alongside a coterie of top flight jewelers and influential art galleries.
Gruosi's personal journey has at times been less glamorous than many may imagine. "I was 17 and a half, living in Florence and my girlfriend who was 21 became pregnant. We ended up staying married for four years. The only job I could find was in a jewelry store," says Gruosi, who never knew jewelry would become his calling and whose luck he acknowledges was fuelled by the 1970s oil boom.
Aged 29 in 1978, Gruosi was hired by Harry Winston as a general manager in Saudi Arabia. "I was thrilled. Harry Winston was like G-d at that time, not like today," he says frankly. "In 1982, I was hired by Bulgari to be head of VIP sales worldwide. I lived in hotels around the world. Work and socialising soon became one and the same. Business was tremendously successful. I quit because I was close to Gianni Bulgari who didn't get on with his brothers. I couldn't think of another company I wanted to work for. So I opened a shop in Geneva with an initial investment of under $15,000."
Transforming black diamonds
The brand name originated with Gruosi's then business partner, whose mother's maiden name came from the Marquise of De Grisogono. "No one could pronounce the name. It was a disaster," he quips. In 1994, Gruosi bought out his partner when she didn't agree with his decision to start designing jewelry in-house.
Gruosi says he "analysed Bond Street" and was not enamoured. "I saw minimalist white and yellow gold styles with rubies, sapphires, and emeralds. So I did the opposite, mixing up precious with semi precious stones in bold, colorful designs and introducing black diamonds. Jewelers called me a thief for presenting black diamonds as desirable gemstones."
This prompted Gruosi to study at the GIA and hire two journalists to write a coffee table book about the technical aspects of black diamonds including images with Carla Bruni.
"After initial insults, de Grisogono took off thanks to the fact I had gone against the odds by doing the unexpected," says Gruosi. "De Grisogono pieces are special because of their volume, weight, smooth settings and the accuracy of their finish. They never tear your pantyhose. With our earrings, the fine workmanship at the back is visible, for example if you're sitting at the theater."
It is almost shy of midnight by the time I tear myself away from Christie's that night. It might have been a more inspirational than aspirational evening than your average luxury jewellery soirée, but this is de Grisogono after all.
The Artistry of De Grisogono


-May 2016
Catch a preview of de Grisogono's plans for this year's Cannes.