Sparkle preview | Belles Montres, France's most influential watch event
PARIS: Our thoughts and hearts are with you.
Previewing Belles Montres, France's most influential watch event and a unique opportunity to buy world-class watches just metres away from the Louvre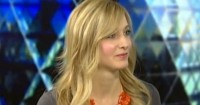 BY CLAIRE ADLER
From Geneva's Salon International de la Haute Horlogerie, where visitors are pampered with an open bar and occasional free massages, to BaselWorld, a vast watch exhibition staged in Switzerland each spring, the majority of high end watch shows around the world are intended primarily for retailers and journalists.
But in recent years, a number of exhibitions have sprung up around the globe which answer to a growing fraternity of watch lovers who want to experience in the flesh the watches and the watch brands they read about online or in magazines. Watch exhibitions like SalonQP held at London's Saatchi Gallery each November is one of these, while others have emerged recently, including Passion for Watches in Brussels, Watches and Wonders in Hong Kong, Wind Up in New York, and another one in the Big Apple called Timecrafters.
BLENDING WATCHES WITH ART AND LUXURY
This November in Paris, one exhibition has completely shaken up its format to reach out to a growing audience of watch devotees – and male ones in particular. The founders of Belles Montres, which translates to beautiful watches and where 2015 exhibitors include watch world heavyweights Girard-Perregaux, Vacheron Constantin, Boucheron, Gucci, Lange & Sohne, and Rolex-owned Tudor, came up with the idea of a consumer-facing watch show long before many of their rivals. But there are now major structural changes at play.
2015 is the first year the public will be able to buy watches at Belles Montres, which is held at the glamorous address of the Carousel du Louvre, a venue seconds away from one of the world's most iconic art museums and which is swathed in daylight that shines through the famous inversed pyramid sculpture at its heart. Also for the first time, Belles Montres will join forces with another exhibition, Le Salon de l'Homme, targeting men with a penchant for life's finer things, where exhibitors will span the gamut from Ferrari, to France's premier auction house Artcurial, and Laponie Ice Driving, an adventurous driving experience located in the Scandinavian alps. In this way, the founders envisage doubling visitor numbers to Belles Montres from 13,000 in 2014 to 20,000 this year.
A WATCH EXPERIENCE
"Belles Montres is France's yearly rendezvous that watch enthusiasts look forward to. For us it's an opportunity to showcase our collections and craftsmanship as well as display the complexity of our calibers and attention to detail that lie at the heart of what we do," says Antonio Calce, CEO of Girard Perregaux. "The majority of visitors are French. We also receive visitors from Belgium, the Netherlands and the UK who travel to Paris especially for Belles Montres as well as VIP clients and journalists."
The brainchild of former Cartier and LVMH executive Jerome Dernis, art fair director Caroline Clough, and seasoned event producer Antoine Lacoste, Belles Montres exhibitors and organisers have gone to some lengths to include a variety of experiential offerings.
A Girard Perregaux watchmaker will be on hand to demonstrate to visitors the complexity of the company's calibers as well as the attention to detail involved in the painstaking work that takes place daily at the manufacture.
Switzerland's federation for high end watches, the Fondation de la Haute Horlogerie, will host masterclasses priced at 190 euros for horolophiles eager to learn how to assemble watches.
Artcurial will have an expert valuer on standby throughout the fair where visitors can drop by for free valuations of their watches.
Meanwhile, a lavish Formula One-inspired photography exhibition will showcase the work of fashion photographer and founder of coffee-table style luxury magazine Red Collector, Luigi di Donna.
"We love the idea of mixing up art and luxury with watches," says Belles Montres director Jerome Dernis. "It started when we organised men's luxury show Le Salon de l'Homme in 2014. One of our media partners, the French weekly news and politics magazine Le Point, owned by luxury conglomerate Kering, ran Belles Montres and suggested that we jointly organise both fairs. In the end, we decided to take over Belles Montres and run it under the umbrella of Le Salon de l'Homme, since we believe watches are at the heart of men's passion for luxury. We're now working with media partners Where Magazine, which focuses on the visitor market, and with key Chinese media and Chinese press agency Chine Nouvelle to grow the international audience for Belles Montres."
VINTAGE-INSPIRED HIGHLIGHTS
Watch highlights at Belles Montres include Gucci's newest Diamantissima watches, which feature the iconic diamond motif which made its first appearance on Gucci handbags and luggage fabric in the mid-1930s, and which Gucci creative director Frida Giannini recently revived after re-discovering it in the Gucci archives.
Rolex-owned watch house Tudor made the Submariner watches worn by US navy elite combat divers and French naval divers in the 1960s. At Belles Montres, Tudor will showcase its Heritage Black Bay Black watches—unsurprisingly also designed with divers in mind.
Girard Perregaux will display its Vintage 1945 Le Corbusier, an homage to the architect in a limited edition of 50 pieces, and the Constant Escapement LM, which in 2013 scooped a prize at the annual Oscars of the watch industry, the Grand Prix de l'Horlogerie de Geneve.
Meanwhile, Vacheron Constantin will premiere its sumptuous Harmony collection inspired by a chronograph originally introduced in 1928 and celebrating the company's 260th anniversary, alongside its new ultra-feminine women's collection Heures Creatives with an art nouveau and art deco feel.
"Belles Montres is an ideal place for us to meet our clients, future clients or people interested in our House," says Jean-Yves di Martino, brand manager of Vacheron Constantin France, who has welcomed visitors from around the world at the show. "Especially as we celebrate 260 years of uninterrupted history in Swiss watchmaking, Belles Montres enables us to bring to life the Vacheron Constantin experience."
**
BELLES MONTRES, 27 – 29 NOVEMBER 2015, Le Carousel due Louvre, 99 Rue de Rivoli, 75001, Paris