The Lost Jewels of London
[portfolio_slideshow include="2440″]
An exhibition of  16th and 17th century buried treasure now on show in its entirety for the first time proves fashion really is cyclical, says Claire Adler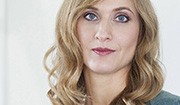 BY CLAIRE ADLER
In 1912 a group of workmen entered a former goldsmiths shop in Cheapside, then one of London's busiest streets, to tear down buildings that had stood there for three centuries. While breaking up the cellar floor with a pickaxe, they felt something strange. Quickly scraping the chalky soil aside, they realised they had struck on a decayed box buried under the floorboards. To their amazement, they discovered a tangled mesh of 500 pieces of jewelry, gems, and precious objects.
They could not know that they had literally struck gold.
This was the stock of a 17th-century jeweler, which had been lying undisturbed for 300 years. It remains the greatest hoard of 16th- and 17th-century jewelry ever found. It contained a cache of precious objects, among them earrings, pendants, buttons, cameos and animals carved from semi-precious stones, known as intaglio.
Now that collection, known as the Cheapside Hoard, is on show in the Museum of London in an exhibition with sponsors including Fabergé and leading ethical emerald and coloured-stone miners Gemfields. The Hoard was first exhibited two years after it was found in 1914 in the London Museum, next to St James's Palace.
At the time, visitors included King George V and Queen Mary. But this is the first time the entire treasure trove of the Cheapside Hoard is on display.
"When the Hoard was first found in 1912, it was immediately heralded as a landmark find in the history of the jeweler's craft because so little jewelry of this quality and date has survived," says Hazel Forsyth, curator of the exhibition. "One hundred years on it is still regarded as a time-capsule of contemporary taste. As well as being the most important source of our knowledge of Elizabethan and Jacobean jewelry in England, it provides unparalleled information on London's role in the international gem trade in an age of global conquest and exploration."
Cheapside was the heart of London's international gem and jewelry trade. The treasure box which appeared so unassuming was originally the property of a jeweler and was originally buried between 1640 and 1666. His customers would have been rich merchants and their wives. The gems range from Brazilian emeralds, Indian iolites and rubies, Persian lapis and turquoise and European amethyst, garnets 
and pearls.
Looking at this collection, dating from almost four hundred years ago, what is so striking is to see how some jewelry styles have changed and yet how much they have stayed the same. There are long, waist-skimming necklaces in abundance in the hoard, many made up of enameled flowers, amethysts, pearls and gold links—one is more than four feet long. They may have been doubled up round the neck or worn round the waist or they could have even been sold by the foot.
The large size of some of the rings confirms they are for men. So in some ways it's no big news that men are taking jewelry more seriously in our own times. Sometimes, it's hard to tell the difference between pendants and earrings in the hoard because at that time earrings looked rather the same as pendants and they didn't always come in pairs. Apparently, men routinely wore one spectacular earring.
The stash also contains an intriguing hexagonal emerald watch with a green guilloché enameled watch dial with its own protective emerald case covering the watch with hinges to open and close it.
The exhibition now on show at the Museum of London brings together these jewels with portraits and examples of costumes from the era owned by the Museum, to paint a picture of the fashions of the day. The Museum has even commissioned world-class perfumer Roja Dove, who launched his career spending 20 years at Guerlain, to create a fragrance reflecting Jacobean London, inspired by a gold, enamel, diamond and opal-set scent bottle found in the Hoard.
More recently a darker side to the story of the Cheapside Hoard has emerged. Two counterfeit jewels found in the Hoard have been attributed to the jeweller Thomas Sympson, a shady 17th-century jeweler who had a lucrative side-line in flogging fake jewels. His counterfeit balas rubies were fashioned from rock crystal and cut, polished and dyed to represent natural gems. Meanwhile, Sympson's relatives, John and Francis Sympson, received stolen goods snatched from the jeweler Gerrard Pulman, who became the victim of a tragic plot and was murdered for his cache of jewels on board a ship travelling home from Persia to London in 1631.
"The 16th– and 17th-century jewelry trade was clandestine by its very nature and skullduggery was rife," says curator Hazel Forsyth. "Jewellers couldn't shout about what they were up to or the precious gemstones they were dealing with. That in itself would make them walking targets for theft, corruption or worse."
The reasons why the Cheapside Hoard was buried in the first place remain a mystery. "There is still so much to be discovered," says Forsyth, who speculates in her book accompanying the exhibition that motives could range from the plague to civil war, a case of hidden booty or less likely the Great Fire. "I hope the exhibition may start an international research project and that contemporary jewelers are inspired," she says.
The Cheapside Hoard: London's Lost Jewels, Museum of London
11 October 2013 – 27 April 2014
—
-October 2013
Claire Adler writes on luxury jewellery and watches for the Financial Times and consults luxury brands including De Beers and Fabergé. www.claireadler.com